Life is too short to have boring hair, and since your face is framed by your hair, a perfect mane can enhance your features as well as balance your face.  The best way to explain the colossal effect a hairstyle can have on your appearance is with before and after shots. So, you might want to get a helping hand with the right kind of hair styling products including serums, sprays, and balms – to give yourself the extra boost to create trending hair styles on the go.
Whether you desire to have shine, softness, texture, or volume, we like to think we have the perfect product to help you nail the look every time.  And choosing the right hair styling products according to the desired hold can give you a great hair day.
Here is a guide chart about hair styling products.
The wide range of hair styling product choices is extremely overwhelming. So, are you confused about which product to use? We can help you achieve that fashion-runaway look with the selection of the perfect hair styling product.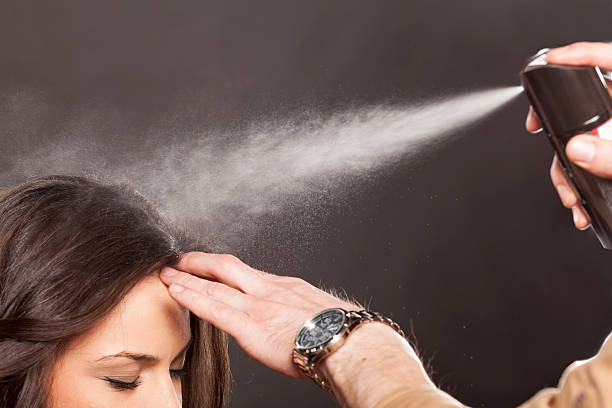 HAIR SPRAYS
Hair sprays are used to give maximum hold to you mane.
HOW TO USE
Hair sprays should be used at 8 to 10-inch distance once you've styled your hair. Never apply hair spray directly on your roots though, because you'll end up with an itchy scalp and dry patches. Moreover, it also weighs down the hair giving it a greasy look.
Pro tip: To avoid hair damage, do not brush your hair once you've sprayed your hair with a hair spray.

BEAUTY HOOKED APPROVED HAIR SPRAYS
Keune Rs. 445/-
Toni & Guy Rs. 545/-
Tresemme Rs. 545/-
Garnier Fructis Rs. 395/-
NovaGold Rs. 295/-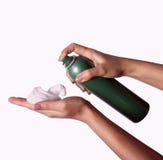 HAIR MOUSSE
A hair spray creates volume while building your style.
HOW TO USE
Shake well and dispense a generous amount into your palm. Apply the mousse to damp hair and gently comb your hair from the roots to the hair ends. Blow dry to create volume.
BEAUTY HOOKED APPROVE HAIR MOUSSE
Keune Rs. 545/-
Loreal Studio Rs. 575/-
Garnier Big Volume Rs. 495/-
Pantene Rs. 675/-
Garnier, I Love my Curls Rs. 495/-

HAIR GELS
Hair gels have maximum hold, resistance against humidity, hold the curls and set sleek styles.
HOW TO USE
Dispense a quarter size drop on to your palm and use your fingers to evenly coat on towel dried hair. You can either, blow or air dry your hair for extra oomph!
BEAUTY HOOKED APPROVED HAIR GEL
Loreal Rs. 495/-
Keune Rs. 395/-
Garnier Rs.  445/-
Palmers Rs. 365/-
Tresemme Rs. 595/-

HAIR WAX
Hair wax is a thick product for hair styling. The wax is essentially used to hold the hair.
HOW TO USE
Take a small amount of wax.  Spread it on your palms, fingertips and also between your fingers. The more you spread the wax thinly, the more it will become colorless. Apply the wax in a rubbing motion from the underside of your hair. Refrain from applying repeatedly on the same strand of hair.
BEAUTY HOOKED APPROVED HAIR WAX
Keune Rs. 495/-
Keune Power Paste Rs. 535/-
Garnier Rs. 385/-
HAIR CREAMS
Hair creams are mostly used to shine and control the hair. Hair creams with moisturizing ingredients are good for thick and coarse hair. Creams give flexibility to hair as well as weight for a sleek look.
HOW TO USE
Hair creams are usually applied prior to hair styling to add shine to the hair. It can be applied on damp hair or dry hair both, but it works best on damp hair. Squeeze a little amount of product, rub between the hands and run it through your hands. Be sure to evenly distribute the cream in your hair.
BEAUTY HOOKED APPROVED HAIR CREAM
Vatika Rs. 170/-
Brylcreams Rs. 345/-
TLTC Rs. 245/-
If there is anything else you would like to know about Hair Styling Products, comment below and let us know, and we would be happy to guide you through.
*Disclaimer: All articles published on Beauty Hooked are based on heavy and thorough research by our beauty consultants, makeup artist and experts.  All products recommended have been tried and tested by us personally and only then recommended to you. All these products at the prices presented are as available at Al-Fatah Stores nationwide on the date the article was published, and have been approved by us for quality purchase at Al Fatah stores. Prices presented in the article may vary across Pakistan depending on retailers margin.
0