Did you ever wonder if that Hair Serum lying on your bathroom counter is just another useless product? We hope not, because, believe it or not, a hair serum can be a saving grace for all hair types and textures. These products have concentrated formulas which are used to seal the moisture, and help to protect the hair from damaging elements such as,  the intense heat of your blow dryer.
It's true that a leave-in conditioner adds moisture, but adding a serum on top of it may help the hair to remain hydrated. Also, it helps to diffuse unwanted moisture in your hair,  which is a major cause for the hair strands to swell, most commonly known as, frizz. Moreover, the sealing properties of a hair serum also works to diminish split ends, protect the hair from heat damage, and aids in straightening coarse hair.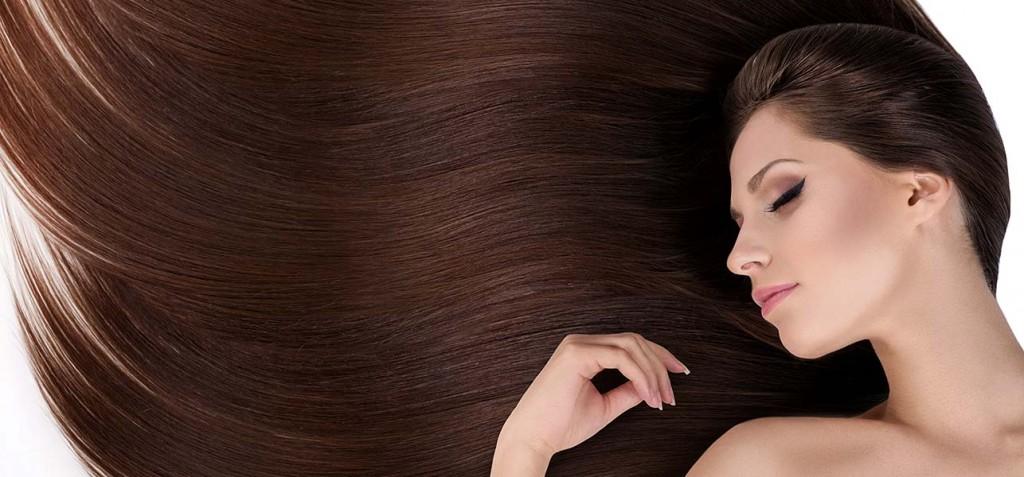 HAIR SERUM
A hair serum is basically a silicone-based formula that coats the surface of the hair. It is designed as a hair care solution to prevent the hair from getting tangled, and add softness as well as shine. It protects the hair not only by exposure to the sun, but also pollutants like dust and grime.
BEFORE APPLYING …
A hair serum is only applied on damp or wet hair because the purpose of hair serum is to protect the hair against dust and grime. If you apply it on unwashed hair, the purpose will be defeated. So, wash your hair with a good shampoo, followed by a conditioner. Finally, apply the hair serum
Pro Tip for Beginners: Use a hair serum that comes with a complete hair range along with a compatible shampoo and conditioner.
Serums usually come in small packaging, but these little packages go a long way. Just two to three drops of serum for the whole head is more than enough because excessive product gives a greasy feeling and looks stringy. Take a few drops of the serum and rub it in between your palms as it will allow to spread evenly. Now, use the serum on damp hair, starting from mid-shaft of the hair to ends. Make sure to move in a raking motion to let every strand of hair with serum. Then, proceed to your blowout and hair styling.
Pro Tip: For extra shine and tamed flyaways, reapply the serum after styling for the desired effect.
POST APPLICATION HAIR CARE
After applying the serum, brush the hair downwards for easy detangling. Now proceed to normal styling and blow drying. If you are using any hair appliances like straighteners, tong, wand etc, apply serum prior to electric equipment, as it will protect the damage caused by heat appliances.
THINGS TO REMEMBER WHEN USING A HAIR SERUM
Always go for a good brand ( preferably beauty hooked approved).
Don't rub serum on scalp
Switch on the brand if a serum is not suiting you
Always try to have hair product compatible to each other
Always use serum in lowest quantity to avoid greasiness
Don't apply hair serum when your hair dripping wet
THE PERFECT PRODUCT
A hair serum should be the best match for your hair. Every brand like other products, use different types of ingredients to give benefits to your hair type depending on your hair problems. So, Beauty hooked has a breakdown the best options available readily available for you.
BEAUTY HOOKED APPROVED ANTI FIZZ SERUM
Misslym Anti Frizz Rs. 395
Keune Anti Frizz Rs. 895
Zero Frizz Rs. 695
Loreal Ever Sleek Rs. 645
Loreal Elvive Anti Frizz Rs. 995
BEAUTY HOOKED APPROVED ANTI HUMIDITY HAIR SERUM
System Coiffeur Me Smoothy Rs. 675
Garnier Fructis I Love my Sleek Rs. 495
BEAUTY HOOKED APPROVED HAIR SERUM FOR SHINE/GLOSS
Schwarzkopf OSIS Rs. 1,195
Schwarzkopf Gliss Kur Rs. 575
Schwarzkopf got2b Glossy Rs. 645
Toni & Guy Glamour Rs. 995
BEAUTY HOOKED APPROVED HAIR SERUM FOR MOISTURIZATION/HYDRATION
Lakme K.Therapy Rs. 1,995
Schwarzkopf GlissRs.  595
Pantene Hydra Intensify Rs. 395
Natural World Rs. 345
BEAUTY HOOKED APPROVED HAIR SERUM FOR SPLIT ENDS
Loreal total Repair 5 Rs. 695
Lakme Deep Care Drops Rs. 1,215
Loreal elvive Total repair 5 Extreme Rs. 645
Dove Style & Care Rs. 295
BEAUTY HOOKED APPROVED HAIR SERUM FOR VOLUME
Cell U Plex Thicker Fuller Hair Rs.695
Misline Long Hair Rs.345
Organic Hair Energizer Rs.745
BEAUTY HOOKED APPROVED FOR SUN/HEAT PROTECTION
Pantene Heat Potion Rs. 375
Lakme Sun Care Rs. 1,295
Loreal Elvive Smooth & Polish Rs. 995
Smooth & Shine Rs. 695
BEAUTY HOOKED APPROVED FOR TANGLED HAIR
Lanza Noni Fruit Detangler Rs. 1,285
Livon Rs. 295
BEAUTY HOOKED APPROVED HAIR SERUM FOR COLOR PROTECTION
Smooth & Shine Rs. 945
Palmers Coconut Hair Polisher Rs. 695
Pantene Colour Protectant Rs. 465
Dove Advance Hair Serum Rs. 245
If there is anything else you would like to know about Hair serum? Comment below and let us know, and we would be happy to guide you through.
*Disclaimer: All articles published on Beauty Hooked are based on heavy and thorough research by our beauty consultants, makeup artist and experts.  All products recommended have been tried and tested by us personally and only then recommended to you. All these products at the prices presented are as available at Al-Fatah Stores nationwide on the date the article was published, and have been approved by us for quality purchase at Al Fatah stores. Prices presented in the article may vary across Pakistan depending on retailers margin.
0