We all have different skin types based on our genetic code and several other external factors. But people who have dry skin are lucky to be away from problems like blackheads, whiteheads and/or enlarged pores etc. BUT HOLD ON! Dry skin can also give you a tough time if not properly taken care off.
If you want to know all about dry skin, you better stay hooked!
DRY SKIN
Skin that lacks water content in the superficial layer of skin i.e the epidermis tends to be dry skin.
DRY SKIN HAS BENEFITS TOO
Dry skin, occasionally, is not prone to blackheads and pimples as compared to other skin types.  It is very less likely that people with skin types other than dry skin have to deal with a shiny nose or skin, and clogged pores. However, dry skin has mostly shrunken pores.
CAUSE OF DRY SKIN
Dry skin is affected by various factors both externally and internally.
EXTERNAL FACTORS
External factors are the major cause of dry skin, but are easy to address. Some of the external factors that cause the skin to be dry out are cold temperatures and low humidity, excessive washing with harsh soaps and overuse of cleansing agents having alcohol etc.
INTERNAL FACTORS
Internal factors are due to overall health, person's age, genetic codes, family history, and a medical history of conditions like dermatitis. Also, the people with thyroid disease are also more prone to dry skin.
WHY DOES OUR SKIN FEEL LESS ELASTIC AFTER A WASH
Excessive washing leads to the evaporation of water and the excess removal of natural oils from our skin.
SIGNS OF DRY SKIN
The major symptom of dry skin is itching and tightness. People with dry skin get rough, dry, red patches on the skin, and these patches are often itchy.
Most common dry skin areas are
the lower legs
hands & arms
face
DRY SKIN AND WINTER ITCH
Winter itch is actually a symptom of general itching in the winters, and is most commonly prevalent in the elderly and aging skin. Winter itch caused by dry skin with a history of eczema.
DOES GENETICS PLAY A ROLE
Dry Skin can be triggered by genetic code and this particular condition is known as ichthyosis. It may cause scaly skin and fish like scales of dry patches.
MEDICAL CONDITIONS THAT CAUSE DRY SKIN
The following medical conditions may cause dry skin:
Hypothyroidism
Diabetes
Malnutrition
Atopic dermatitis
Vitamin A Deficiency
MEDICATIONS CAUSE DRY SKIN
Medications for high blood pressure (diuretics), cholesterol-lowering drugs, and acne (retinoid, isotretinoin) cause the skin to be dried out.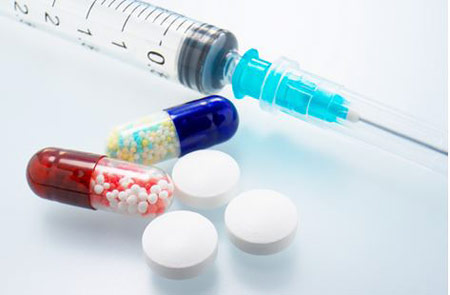 TREATMENT FOR DRY SKIN
Dry skin should be lubricated with creams with emollient because they have property to inhibit evaporation of water. Dryness caused by external factors can be treated by using topical creams and lotions. Also, oral medicines prescribed by dermatologist based on the reason behind by the dryness of skin may also help to reduce dryness. The main goal for dry skin is to stop itching, to restore skin water content, and to prevent loss of water.
DRY SKIN CAN BE PREVENTED
Avoid using strong soaps and detergents
Use humidifier for  indoor
Limit exposure to solvents cause  irritation
Avoid to have contact with wool clothing, instead, use cotton fiber

ROUTINE FOR DRY SKIN
The essential routine i.e daily routine for dry skin step by step is as follows.
MORNING
Cleanser
Toner
Moisturizer
Sunscreen
EVENING
Cleanser
Toner
Moisturizer
Eye Cream
ADVANCED ROUTINE
The advance routine consists of a layering of multiple products according to the need and concerns of the skin like over dried skin, dehydrated skin, itchiness, dry patches, redness, wrinkles, fine lines. Most important thing is to layer in the correct order with the right product for you.
MORNING
Cleanser (Loreal Fine Milk Flowers)
Toner (Garnier Skinactive Nourishing Botanical Toner)
Exfoliant (St Ives Oatmeal Scrub)
Mask (Freeman Honeydew Chamomile Sleeping Mask)
Serum (as per skin need e,g anti aging, whitening, deep hydration)
Moisturizer (Loreal Paris Hydra Total 5)
Eye Cream (Loreal Revitalift Eye Cream)
Optional: Targeted solution (hydration, itchiness, etc)
Sunscreen (SunMax Sensitive by Steifel)
 EVENING
Cleanser
Toner
Exfoliant
Serum
Moisturizer
Optional: Targeted solution, as per need, apply after your moisturizer or eye cream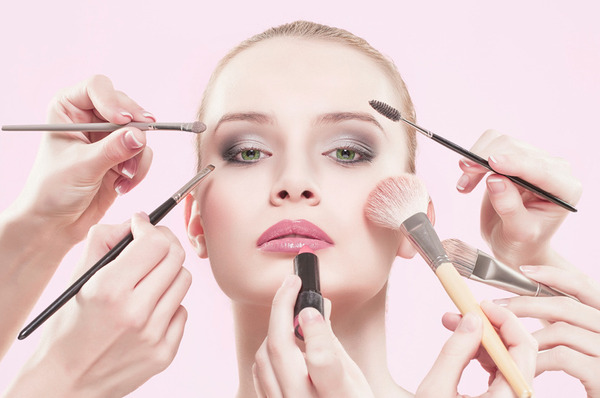 RECOMMENDED MAKEUP FOR DRY SKIN
Primer: Cream based primer (Rimmel Lasting Finish Makeup Primer, Luscious Face Primer)
Concealer: Liquid or Cream or stick concealer (Maybelline age rewind, Artdeco Camouflage, Rimmel Hide the blemish)
Foundation: Liquid oil base Foundation and Cream Foundation (Kryolan Fluid Ultra, Revlon Colourstay Cream Foundation)
Blush on: Liquid (e.l.f HD Blush), Cream (Revlon Photoready), Mousse (Maybelline Dream Mousse Blush)
Contour: Liquid, Stick, Cream (Maybelline Master Sculpt, Loreal Infallible Sculpt, LA Girl Contour Liquid)
Highlighter: Liquid and Cream  Highlighter ( NYX Born to Glow Liquid, Artdeco Strobing Cream)
Comment below and let us know if you have further queries about dry skin. let our expertise to guide you directly.
*If you're not sure about the type of your skin and products suitable for you, no need to worry when you are hooked to Beauty Hooked. Book an appointment with Beauty Hooked Beauty Experts for 1:1 consultation and enlist the product perfect for you according to your type of skin.
0