Summer is dawning upon us very soon, and because of the joy surrounding the atmosphere… Some of the beauty products have made an ultimate comeback amongst the beauty industry… What are they? And why do they need to be on your radar!?
At Beauty Hooked, we've compiled some of the "hottest" products that will take 2018 by a storm! Trust us, you'll want to invest in some of these oh-so-lush products!
1. Yves Saint Laurent – Eyeshadow
This collection 8 palettes are all inspired by earthy toned colors and different textures with ready to create an eye look with a single palette. The palettes that give your mood an instant boost and make you want to buy them all! YSL recently an eyeshadow palette with blue hues on the packaging which is very typical YSL type and luxurious looking packaging.
2. TonyMoly 'I'm Real Red Wine' Mask sheet Pore care.
This is not a contemptible brand that we don't know about it. This is one skincare brand from the drugstore that celebrities even rave about along with the beauty gurus. TonyMoly came out with a pure red wine sheet mask which will clarify your pores deeply with other fruit infusions that are good in every aspect and don't panic, this sheet mask isn't getting you high! It's a disposable single-use sheet mask that comes in a standard TonyMoly packaging.
3. Dior Skin Care 
Dior recently came out with a few serums as an addition to its skincare line and they are pretty cool to even see! They have 5 serums for different purposes and different skin types. Some of them include…
Dior Capture Youth Glow Booster Age-Delay Illuminating Serum
Dior Capture Youth Lift Sculptor Age-Delay Lifting Serum
Dior Capture Youth Plump Filler Age-Delay Plumping Serum
Dior Capture Youth Redness Soother Age-Delay Anti-Redness Soothing Serum
Dior Capture Youth Matte Maximizer Age-Delay Mattifying Serum
All these serums are refined from antioxidants that fight all skin concerns for e.g. redness and sagging skin. It is going to be a hit for 2018 we can guarantee it. The packaging is super rich looking. The serum is bottled in a glass sleek bottle with a dropper lid on top with mentioned skin concern written on the glass and different shades given to secure different skin types.
4. L'Oréal Paris EverPure Deep Moisture Hair Sheet Mask
We heard about how sheet masks were so in 2017 and how people were going bananas for masks. But now our favorite drugstore brand launched their very own hair sheet mask. Yes, you heard it right…. It's a sheet mask for your hair!  It's an at-home spa kind of a mask for dry and rough hair with deep moisturizing ingredients and one thing they claim for is that it is 100% sulfate free. It is a single sheet mask designed like a cap to easily fit on your head preventing it from slipping down.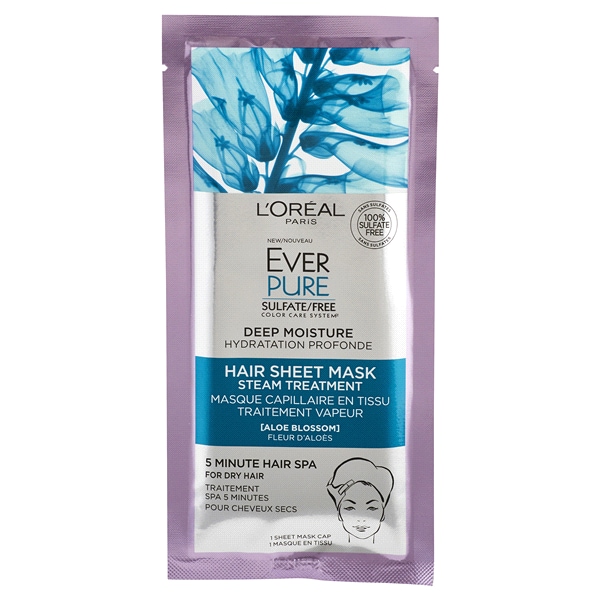 5. Wander Beauty
Wander beauty recently came out with their 24 karat gold eye masks that claims to give you anti stress and de puffed eyes no matter how tired you look or how bad your insomnia is. These are full of hydration to keep your eyes look healthy and even toned. These eye sheets are wrapped in maroon red plastic sachets that are packed in a box of 5 packs, since these are single use eye sheets. And since the eye mask sheets are infused in pure gold their color is also gold.
6. Maybelline New York Python Metallic Lip Kit 
A lip duo that comes in 8 different shade combos with funky, endless looks that can be created with these lip kits. It comes with a normal lipstick and a metallic looking lip topper shade. This is the first lip kit of the brand and is available at the drugstore for now. It comes in a small and travel friendly packaging with a mirror.
7. Dermalogica Sound Sleep Cocoon 
A super activated night gel infused with natural essential oils to calm the nerves and make you fall asleep quicker and in peace. Also, it repairs and enlivens your skin while you are dozed out for the night. It comes in a standard typical Dermalogica packaging with a white bottle and grey lid and a small pump on top.
8. L'Oreal Crushed Foiled Highlighter
It's not just a highlighter which is full of shimmer and glitter but its super easy to blend and glides smoothly on your face. These intense highlighters come in a plastic compact with a transparent cover that has golden text written on top of it with the L'Oréal logo on top. The shades are also mentioned on top of the compact on a sticky tape. But the best party is the smooth application!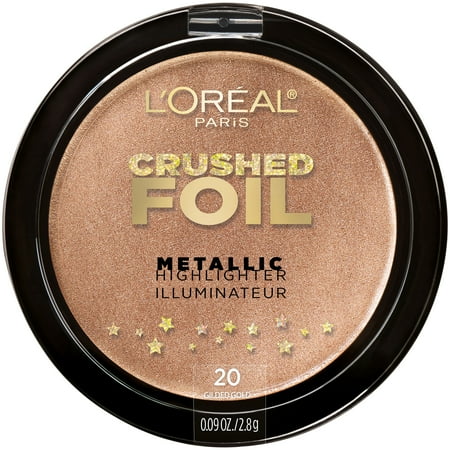 Want our experts to help you with any other product or beauty information under the sun? Ask us in the comments below!
0