Dear dark circles, girls hate you as it makes them feel uncomfortable which as a result provokes them to apply concealer to hide their dark circles. Can't you just go away so that we feel confident while going out. You make girls wake up with such panda eyes… Whoa!!!! They  panic and  stand in front of the mirror for too long thinking what they can do to hide them.
We know dark circles make a girl look a zombie but , today Beauty Hooked is going to tell you types of dark circles and how you can treat them accordingly.
Blue dark circles  
These appear in blueish tone under your eyes if you're not sleeping properly. If you want them to go away then get some BEAUTY SLEEP. Also it is recommended to sleep 8 hours. If you don't do that then they will come back again. You don't want that right?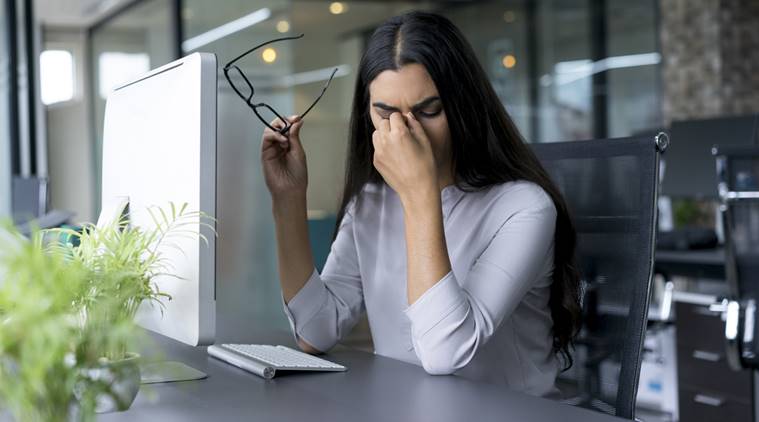 Another reason  is that you're taking too much stress in your life that is resulting in dark circles. So girl, stop stressing over and live a positive life. Of-course you don't want dark circles to destroy your look right? So stop worrying.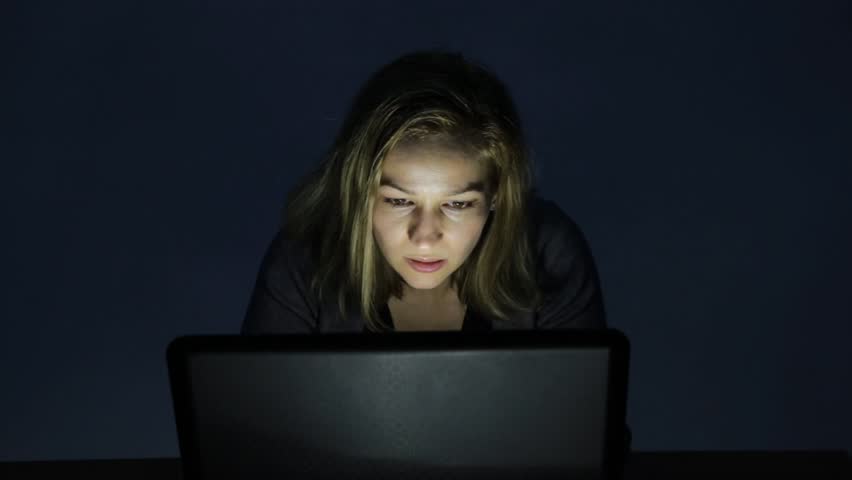 And do you love watching seasons on Netfilx all night? If yes, then there's one thing you are probably doing and not taking any notice. Do you wanna know what is that act you are not supposed to do??
You watch your favorite episode by turning off your room light. Which is so harmful for your eyes and you probably never took notice because you were too busy staring at the screen. Please take note, don't watch seasons or use your phone in dark. It will only cause strain to your eyes and hurt your under eye area which will result in bad dark circles.
Brown dark circles
Oh girls, another type of dark circles underneath your eyes….Do you have brownish dark circles? Do you know what that means? No? Let us tell you the reasons why you are likely to have brown dark circles.
First reason is, you're rubbing your eyes so hard. Do you know you're eye area is very very delicate that if you once harshly rub your eyes it was cause skin to dry out and cause brown dark circles.
Second, you having brown dark circles could mean that your mother or father may have brown dark circles which is why you have them too.
Third, you might have too much of sun exposer and not applying any sunblock. In Pakistan we have really hot summers and in monsoon it gets very humid. So it is recommended you apply sunblock before stepping out and especially on the eye area to prevent dark circles in future.
Here's a quick DIY:
Refrigerate cucumber slices and place them on your eyes for 15 mins daily, this will gradually minimize your dark circles by destressing your eyes.
Eye Creams
Take extra notes girls, whenever you look for products for your eye area such as eye creams. Make sure you search for hyaluronic acid as this acid hydrates the skin and leaves the skin fresh. Therefore, we recommend an awesome eye cream that you must try:
Karin Herzog Eye Cream Correct & Treat ( Click HERE to purchase)
Mana White Tea Eye Cream ( Click HERE to purchase)
The Body Shop Vitamin E Eye Cream ( Click HERE to purchase)
Loreal Revitalift Laser X3 Eye Cream ( Click HERE to purchase)
That's it girls! Say goodbye to ugly dark circles and say hi to beauty. We hope all your dark circles worries are go away. Otherwise, we will pop up again making you feel comfortable. Stay happy and sleep daily and don't forget to be consistent. Until then, let us know what type of dark circles you have in the comments below!
0