Well we all know how much we love maybelline, it's the best drugstore brand EVER!! Recently our favorite just landed another amazing new foundation that surely won't break your bank account? and the best part is IT'S SPF 50. It is designed to protect your skin with a high performance sun blocker and free radical fighting antioxidants. We tried it out to see how well it worked. Here's the lowdown:
Maybelline Dream Urban Cover Flawless
Coverage Foundation SPF 50, ($12.99)
What It Does:
This Urban Cover Foundation is a flawless coverage protective makeup. This lightweight foundation has broad spectrum of SPF 50 and is enriched with antioxidants to protect against pollution and external factors.
Benefits: 
It is specifically formulated to shield skin from harmful environmental aggressors. This lightweight foundation has broad spectrum SPF 50 and is enriched with antioxidants to protect against external factors. It not only leaves a natural looking finish but protects skin day all day long.
Formula:
The formula feels very lightweight on the skin almost like a BB cream so no cakey vibes and the best part is it blends out really well. We found the formula to be medium coverage, and although it can be slightly built up, if you want more high coverage we would recommend using your concealer alongside with it. 
The Finish:
Gives an natural looking finish that's slightly looks radiant. We didn't find any skin perfecting qualities in it just like minimizing pores or so on. We would recommend using primer right before applying it if pores concern you.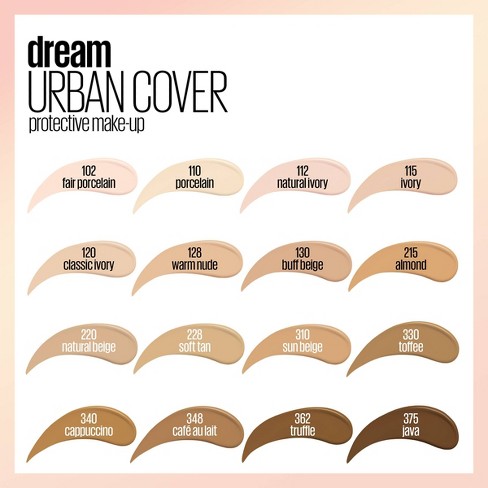 The Shade Range:
Comes in 16 different shades which is a lot for every skin tone however, the spectrum does go fair and rich and it's dermatologist tested.
Our Verdict
 We are actually really impressed with this product and would recommend this foundation for summers, it's super lightweight, feels very comfortable, it's not that drying either and it goes long way up to 6-10 hours. This is definitely an ideal fit for you if you love a light to medium foundation that's easy to apply and won't need any touch ups all
day long.
COMMENT BELOW AND DO LET US KNOW IF THIS DRUGSTORE FOUNDATION WORKED FOR YOU!!
*Disclaimer: All articles published on Beauty Hooked are based on heavy and thorough research by our beauty consultants, makeup artist and experts. All products recommended have been tried and tested by us personally and only then recommended to you. All products, at the prices presented in the article, are as of the publication date of the article and are subject to change. Prices presented may vary across retailers in Pakistan depending on the retailer's margin.
0