Kim Kardashian may be the queen of contouring, but at Beauty Hooked we're no less, and we're about to teach you all that needs to be known about contouring so it becomes quick & easy as hell! Read on to ace the contour game…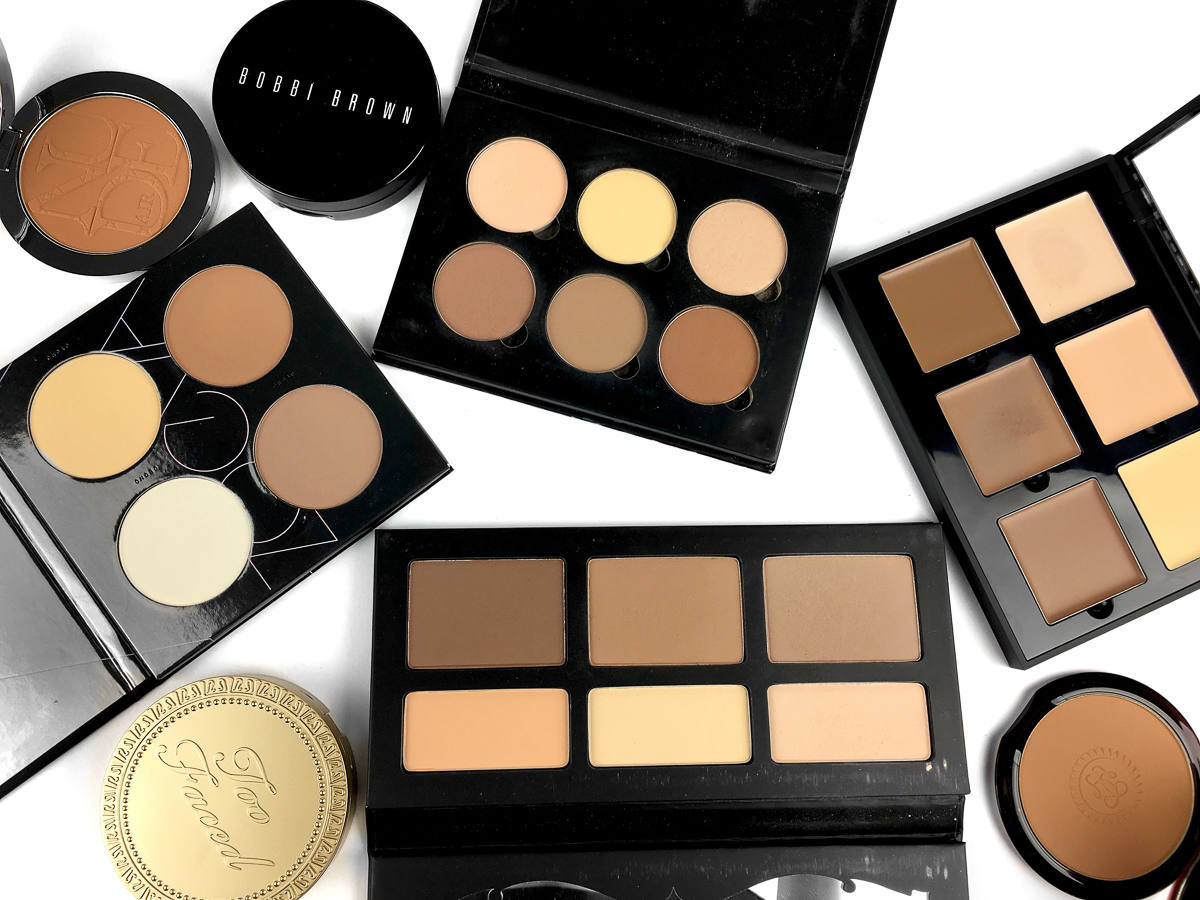 Face Contour
What You will Need:
Cream Contour kit, or a stick foundation two shades darker than your actual foundation
Face Powder
Beauty Blender
Contour Brush
Preparation:
Before you begin contouring, apply your foundation beforehand to even out your skin tone.
Step 1: Map your face with your cream or stick contour
Refer to the face chart above and save it as a guide when you contour. It lays out the exact places you need to apply your contour shade for the desired effect you are trying to achieve. The golden rule for contouring is that you apply the dark contour shade only in those places that you want to look chiseled and slimmer. So for example, if you have a slightly larger nose, you will have to put the dark shade on both sides of the nose so it appears thinner.
 

Step 2: Blend it
Once the dark contour shade has been applied as per the chart above, use a damp beauty blender to blend the contour shade into your base/foundation so that the edges are smoothened out and there are no harsh lines.
 

Step 3: Set it
With a powder, set the blended contour to secure it and to get a seamless finish.
Beauty Hooked Approved Contour Products
Click on Makeup Dictionary: Types of Contouring Products to get hands-on easily available contouring products and learn to know which one is best for you
Here's a detailed tutorial by one of our favorite beauty bloggers Kaushal Beauty who gives a lot of great details on how to contour like a pro…she also explains highlight as a bonus!
Lip Contour
 

What You will Need:
Lip Primer or Lip balm
Lip Liner
Lip Brush
Lipstick
Gloss
 Preparation:
Exfoliate your lips and apply a non-greasy lip primer or balm to ensure smooth lip shade application
 Step 1: Lip Lining
Take a lip liner which is a shade darker than your natural lip tone, and over-line the lips. Starting from the outter corners, go up to the Cupid's bow for detailed precision.
With the same pencil, fill in the outer 1/3 edges of both your lover and upper lips.
Draw a single vertical line at the center of your lower lip and a "X" shape at the center of your upper lip to add dimension.
 

Step 2: Filling
Fill the rest of your lips using a lip brush and your favorite lipstick shade, and  blend out the visible lines between the lipstick and the liner shades.
 Step 3: Highlight lips
Highlight your lips using a clear gloss or liquid highlighter to enhance them. Dab gloss or highlighter on cupid bow and center of lips.
Here is a video tutorial on Lip contouring
Comment below and let us know, is it easier to contour now?
0