Are you still using the same face wash and moisturizer that your mother gave you when you were a teenager? To look flawless at every age, it's time you rethink your skin routine. The thing is, that the routine you had at 20, is not going to be the best-fit routine at 30, or 40, or 50. Your skin care routine has to change with your age. So what do you need to do at each age group to look and feel forever young? We sat with Dr Zarqa, a leading dermatologist, who is a gold medalist and a nationally and internationally recognized beauty consultant in Anti-aging and Aesthetic, trained from UK, USA, Middle East and Pakistan, to help you with that question. Read on, as she creates a skin care regimen for each decade, so you can enjoy skin at it's best at every age.
According to Dr Zaqra, "as we age, our skin changes. What worked for you in the 20's won't do any favors in 30's – and on wards. To maintain a youthful, dewy glow into your golden years, and be radiant in every decade, you need to have a customized skin care regimen according to the number of candles on your birthday cake."

Skincare in your 20's
 Ideal Skin Care Routine for your 20's
You should wash your face two times a day, but if you do only once, that's sufficient as well. Furthermore, if your skin feels squeaky after cleansing, that means that you you are stripping off necessary natural oils. As result, it will feel dry, tight, and itchy. A non-soap face wash is recommended in this situation. For oily skin, cleansers with Salicylic Acid or Benzoyl Peroxide are best. For combination or dry skin, a creamy cleanser is a good option.
You should use a Moisturizer with a broad-spectrum (UVA/UVB) protection and SPF 30 right after cleansing your face. To make sure you don't forget to use it, keep the bottle near your cleanser. Apply the moisturizer all over your face, neck, the top of your ears and any sun exposed area for maximum impact.
You should have a nighttime lotion or cream as part of your skincare routine. Peptides (strings of amino acids) prevent fine lines and wrinkles in your later ages, so a peptide serum with hydrating ingredients like Hyaluronic Acid is the best choice. For acne or sunspots (hyper-pigmentation), a prescription Retinoid lotion or cream is recommended.
Gentle scrubbing of your face twice a week is also recommended and will make your skin look healthier with a glow.
Skin Treatment Recommendations According to Dr. Zarqa in your 20's:
If you are in your twenties, you are most likely to have oily or combination skin and for you treatments like Microdermabrasion are very good, because they take away dead cells and give smoother, neater and brighter looking skin. Especially now, that it's summer, you have your pores open and a lot of oil coming out, which gives you blackheads, acne etc, so getting a treatment like Microdermabrasion helps a lot with those skin problems.
On the other hand, you can also try Hydra Facial or high-frequency therapies for acne-prone skin. These are very beneficial, as they prevent acne and help pimples from settling in within 24 hours. So, if you have very active pimples or acne, along with redness, it is recommended that you get it checked and treated with high-frequency therapies.
Skincare Product Recommendations for your 20's:
"Overnight Peel by Dermae, Sebium Global by BioDerma, and duac gel for acne" – Dr. Zarqa
Skincare in your 30's
 Ideal Skin Care Routine for your 30's
At 3o, it is necessary to continue to protect your skin's natural barrier. Use a gentle face wash in the morning and evening. Cleanser with Hydroxy Acids should be used to make dull skin more luminous by increasing cell renewal.
At 30, remember to keep your skin well-moisturized by using a moisturizer with the broad-spectrum SPF 30. A moisturizer with 15 to 20 percent L-ascorbic acid is recommended. Your skin is prone to hyper pigmentation at 30, so applying a layer of vitamin C serum under the moisturizer is good for extra protection from aggressors like pollution and UVA/UVB rays which cause hyper-pigmentation.
A good way to moisturize and add back your natural glow is by using facial oils, rose-hip oil or jojoba oil. They have light-reflective qualities, which help in making the skin plump and diminish fine lines temporarily.
Repairing the thin skin around the eye area is the main goal in this age period. An under eye cream with Niacinamide (anti-redness), caffeine (anti-inflammatory), or Retinol (collagen building) would help to treat skin around the eyes from aging problems. Furthermore, to prevent wrinkles on rest of the face, a prescription Retinoid or a Retinol night cream is best to use.
Use a mild scrub or a cleansing brush several times a week to get the dead skin cells off.
It is advised that you religiously apply generous amount of sunscreen at least 20 to 30 minutes before going out. Moreover, approximately after every 2 hours a reapplication of sunblock is necessary as it wears off over time. A gel or cream sunblock is recommended with a 30 – 50 SPF.
Skin Treatment Recommendations According to Dr. Zarqa in your 30s:
For women and men who in their thirties, and continue to have acne, a procedure like meso botox, microdermabrasion, chemical peel and cleansing procedures would be a good fit. In the 30's, Dr. Zarqa specifically recommends going for a procedure like Chemical Peel because in the 30's, skin becomes a little less oily, and starts to become patchy and less supple, and discoloration follows. So, a chemical peel, a single one, or 3 done in a row, 10 days apart, would improve the texture of your skin. A chemical peel also makes the skin active, so all parts of your face start to develop a single color, it gives the skin some tightening and improves open pores and takes away any mild pigmentation.
Skincare Product Recommendations for your 30s:
"Evenly radiant brightening serum by Dermae, pore refiner by BioDerma, repaver regenerating ampules, and many others are recommended."- Dr.Zarqa
Skincare in your 40's
Ideal Skin Care Routine for your 40's
Use a milky or creamy cleanser in the morning, as well as before sleeping at night. As long as it's gentle, any cleanser is fine, although if you're plagued by occasional pimples, try a face wash with Salicylic acid.
A serum rich in antioxidants, like vitamin C or E, are best to repair and protect the skin. To stimulate collagen production look for products which have epidermal growth factors. In addition, a layer of broad-spectrum UVA/UVB SPF 30 moisturizer is necessary to protect the skin from sun damage.
It's worth it to spend more on your bedtime regimen. A prescription Retinoid is like to make a deposit during your 40's with regular use. Retinoid is best to boost and reserve collagen and elastin, thus preventing future sagging. Also, it reduces acne, which is a plus for women still suffering from breakouts.
Skin Treatment Recommendations According to Dr. Zarqa in your 40s:
So, the women in their forties will have more chances of saggy skin. So, for this phase, any tightening procedure is recommended. The 40 is just the right time when you must go for a tightening procedure in which radio-frequency is used. Then there is an ultrasound and there is infrared, but really radio frequency is the best out of the lot. And, any procedure that involves radio frequency if it is done on regular basis will lift the skin of the face and improve the quality of the skin.
According to Dr. Zarqa, "one of the latest procedure is Mesobotox, in which we take a very minute amount of Botox and dilute it with lots of salines and then we put it around the face, and that gives a beautiful glow which you can see in next 24 hours. And all the patients I have done that to, come back saying WOW! It's an amazing procedure. And, it gives a whitening effect to your skin, and also tightens your pores. It's brilliant." So, for people in their 40's, whose skin is not doing so well, and has been through a lot of sun exposure, can go for this Mesobotox treatment, coupled with fillers around the mouth for the nasolabial folds, as well as around chin where you have mini tear lines.
Skincare Product Recommendations for your 40s:
"Anti-wrinkle cleanser by Dermae, repaver regenerating cream, and DMAE lifting cream by Dermae."-Dr.Zarqa
Skincare in your 50's and onwards
Skin Treatment Recommendations According to Dr. Zarqa in your 50s and above:
In 50's, of course, it is recommended to continue the tightening procedures that were done in the 40's. But, in the 50's you can add a Thread Lift to the Botox.  A Thread Lift is a procedure in which threads are used to literally, like a woman uses a thread in a needle, to pull. This treatment is done within 15 minutes and is relatively painless.  So, for the 50's it is recommend that you get a lift plus all the procedures that were recommended for the 20's to 40's.
Skincare Product Recommendations for your 50s and above:
"Real barrier cream by Atopalm, hydrating night cream by Dermae, and hydrating serum by Dermae are recommended for this age group."-Dr.Zarqa
However, for 60's plus, Dr. Zarqa recommends:
"Extreme care masks by Atopalm, and deprinkle peptite serum by Dermae."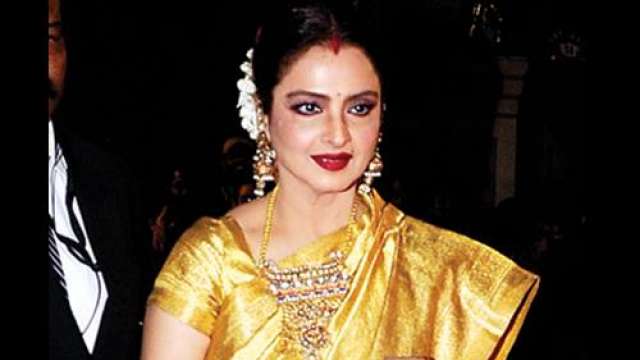 Ideal Skin Care Routine for your 50's and above
It is compulsory to protect your skin, because you get drier skin as you age, and your skin is most susceptible to damage. Cleanse daily with a creamy moisturizing cleanser, especially if you have sensitive skin.
Start with a serum having antioxidants such as vitamin C or E, Resveratrol, or green tea. Above that, layer  it with a moisturizer and a broad-spectrum sunscreen with an SPF of more than 30. Hyperpigmentation can be reduced with creams having hydroquinone, Phyto phenol, or kojic acid.
The simple rule for this age group is moisturize and repair. Night creams enriched with peptides, and a hydrating prescription retinoid, or retinol cream are the best choice. One of the most recommended tips is to mix retinol with a moisturizer or a night cream, and use it only three times a week to avoid dryness.
So ladies, on every birthday that you have going forward, present yourself with a skincare regime which is perfect for you!  Comment below and let us know how you found your skin after changing your skin care regime as recommended by Beauty Hooked and our Beauty Expert Dr. Zarqa.
For a detailed consultation with Dr Zarqa you can call 03222267778 , 042-35764112-113 and 35778088 to book your appointment.
0