If you think about it, sweat is kind of like a natural highlighter… but we hate it none-the-less! Melting makeup is the worst… because your face feels utterly disgusting, it's definitely not cute and it ruins your makeup so it doesn't end up fleeking.
And, sweat is one of the many troubles summertime brings with it, Click here to read all the other makeup problems summer brings with it…
However, at Beauty Hooked, we're all about solutions this summer, so embrace summertime with open arms, because there's another problem off of your list… say goodbye to sweaty makeup! 
Waterproof those eyes…
The most common and logical solution is to wear waterproof eye makeup… which includes waterproof mascara and eyeliner!
So you don't have those smudged panda eyes…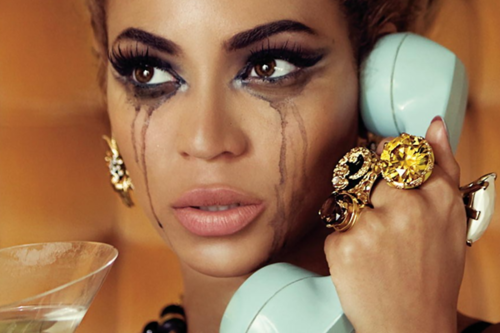 Blotting Papers are Your new besties…
Instead of using powder to absorb the excess oil and sweat off of your face… try using blotting papers!
In fact, carry them everywhere you go during the summertime as you never know when you might need them.
Chill out…
After you shower… CHILL!
No one has asked you to run the marathon.
So just let your body cool down before you slabber it with makeup and what not!
(Oh, and make sure your Moisturise!)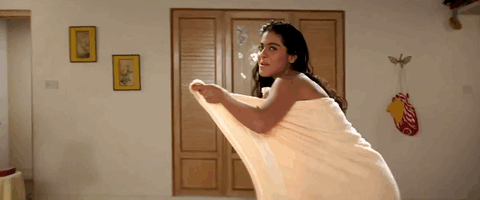 Primer Donna Girl…
This rule doesn't just apply to the summertime, you should always prime your face before applying makeup, but in the summer you should be a little extra vigilant!
Also, try and choose a primer that is suited for your skin type.
AVOID Heavy Full-Coverage Foundations… 
Try and avoid using a full coverage foundation in the summertime… as they are more likely to melt and slip… Try switching to a lighter, oil-free product that won't feel heavy on your face!
You could even opt for BB creams and CC creams!
Make full use of Refreshing Mists…
Keep a hydrating & refreshing facial mist with you wherever you go… as it delivers a fine spray, which ends up cooling your skin, ensuring your makeup lasts longer.
(If you don't have a refreshing mist, then try using rose water!)
AVOID Dark colours…
During a bright summers day, you DON'T need to wear a full-fledged smokey eye out… Trust us… Instead opt for some subtle, natural looking eye makeup… simple eyeliner and mascara will do just fine too.
Keep Hydrated…
If your body is cool, you won't feel hot and therefore you won't feel the need to sweat… it's a win-win!
So make sure to keep hydrated with chilled water during the summertime!
Less is More…
Try enhancing your natural beauty by embracing your imperfections by wearing the bare minimum amount of makeup… your skin will thank you and love you for it. And you won't have a sweaty face full of makeup that'll make you want to rip your face off… trust us, it'll save you a lot of trouble!
Comment below and let us know which other topics YOU would like us to cover?
0