We all desire to rock a makeup look, to resemble all those Victoria's Secret models… Because let's face it! Everyone wants to look super glamorous without jumping to extreme efforts at home. And, we've got some nifty tricks up our sleeves to share with you girls, so the next time you get ready, it's nothing less than a supermodel getting ready!

Starting with the Face… 
Foundation:
To get that impeccable looking skin just like those Victoria Secret's models, you need to start off with your foundation first.
Apply your foundation with a wet sponge or a wet brush to get an airbrushed look, don't forget spraying a good makeup setting spray or some facial mist to push in the foundation effortlessly.
Color Correct:
Color correct your dark circles with peach-toned concealer.
Concealer:
You can then apply your concealer the same way you applied your foundation, using the same sponge.
Simply just dab it on your face so it can soak up the excess product, rather than smearing on your skin and obtain a caked free finish.
Powder:   
Then apply your powder in the end with the same sponge, simply just dab it around your face with gentle strokes.
Use a larger brush to apply powder all over face in order to get rid of the shine in the T-zone (nose and forehead) area!
Moving onto the Eyes… 
Eyebrows: 
Always keep eyebrows looking as natural as possible, don't skip out on filling in your eyebrows even if they are sparse.
Keep them as natural as possible. Always trace your eyebrows the way they are.
Mascara:     
For mascara wipe off the excess on a tissue to prevent clumping because you don't want to ruin your makeup so soon.
Sweep the mascara through the roots of your lashes in a  zigzagging way as you work your way up is the best way to apply mascara.
Eyeshadow: 
It is always good to prime your eyes before starting with your eye makeup because it reduces the chances of oily and creased lids.
Also, try and invest in good makeup brushes otherwise all your techniques could go to waste.
Keep it simple on the eyes, minimum eye makeup looks more elegant than usual.
Liner: 
For the eyeliner, don't apply eyeliner like a marker it will look rather harsh and untidy.
When applying liner don't look straight in the mirror, it's better to get close, raise your head a bit, and bring your chin toward the mirror.
Look down, and start applying at the inner corner to the outer corner all the way.
Pucker up those Lips…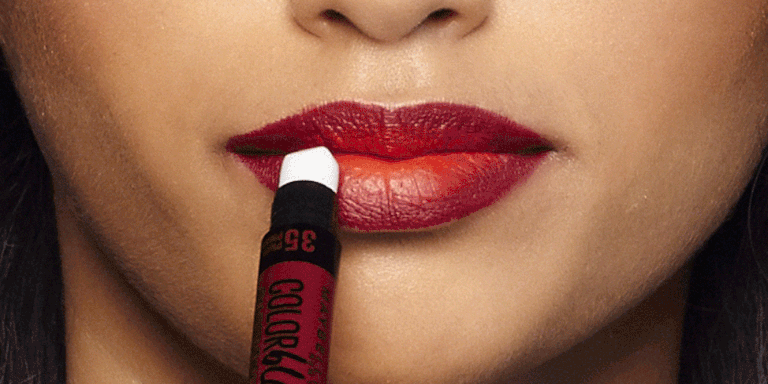 Lip liner:
When working on the lips, always apply lipstick in an x at your cupid's bow and extend it out to the corners of your mouth, this will make your lips look more intense.
Also, harsh lip lines look bad so it is better to blend in all the lines.
Lipstick:
If you choose a bright color lipstick then make the rest of the look simple otherwise it may give a clown effect.
If you have thin lips and want to make them appear bigger apply a small amount of subtle highlighter in the middle of your lips to make them look plump naturally.
Comment below and let us know which topic do you want a discussion on and want a breakdown at. we would love to know.
0