PMS or Premenstural Syndrome is not just severe cramps or turbulent emotional changes only, it's more than that. These 3 letter words have more meaning than the way these words have been thrown around and it's time that we all took it seriously. Because, guess what, PMS IS ACTUALLY A THING, and our Beauty Experts are going to tell you more about it because it.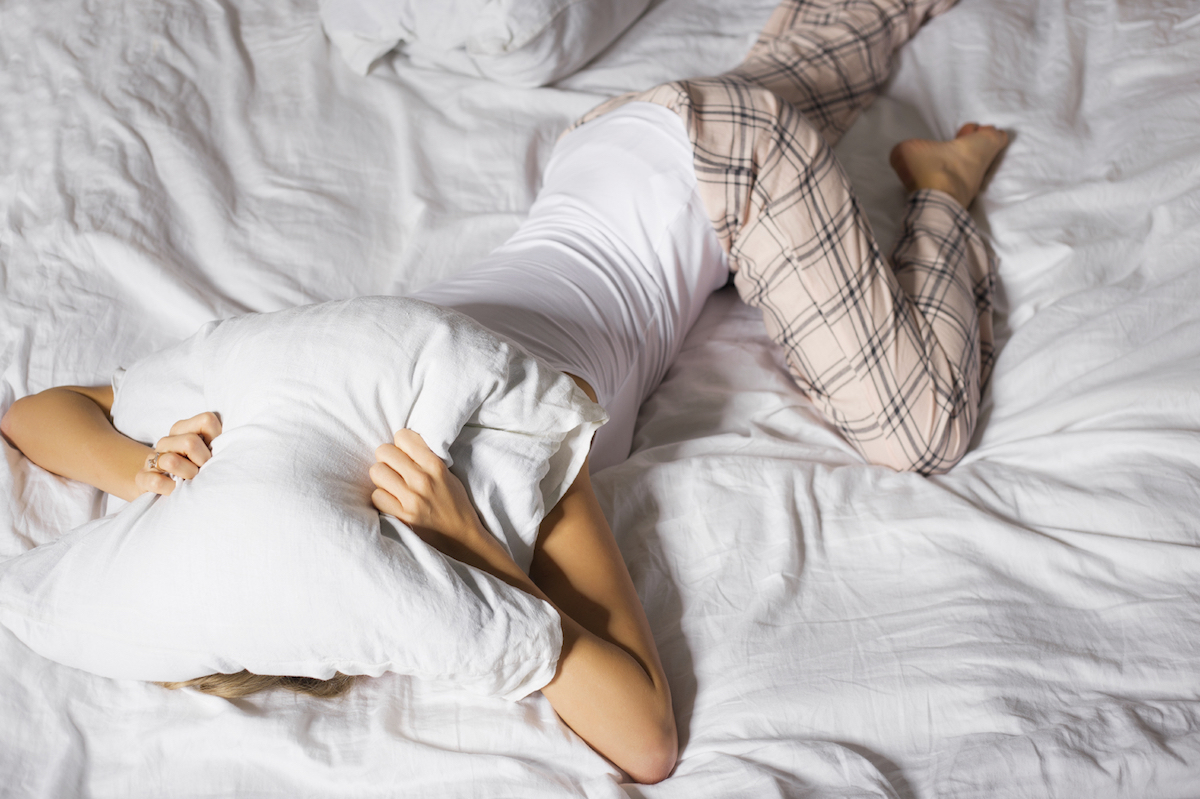 WHAT IS PMS?
PMS is a combination of symptoms that some women suffer from, a week or so before their period and may last as many as five days. The symptoms can affect your body and your brain with an intensity that varies from girl to girl. (As if we didn't have enough to deal with!) Humph!
WHY WE HAVE PMS
To be honest, event Doctors don't understand why we have PMS. However they think that it is due to the increase and decrease in the levels of female hormones; progesterone and estrogen which results in
PMS.

PRE- & POST- SYMPTOMS OF PMS
PMS shows up in many different ways. Everything in this list could be a sign of PMS. But most women get just a few of these, not all of them.
Physical signs
Emotional signs
Behavioral signs
PMS & IT'S EFFECTS ON OUR SKIN
There are many reasons for changes in our skin, however in PMS, it's a well-known fact that most of our skin problems are due to the fluctuation in our hormones – this in turn affects the other hormones in our body.
Levels of cortisol, which is important in controlling inflammation, change. This could explain why some women find that their eczema or other skin conditions can worsen with each menstrual cycle
Cortisol also has an influence on the body's immune system. This could be the reason why there a greater tendency for an outbreak of cold sores in the days before a period.
Just before menstrual bleeding starts, levels of testosterone prevail over estrogen. This gives rise to an increase in the size of skin pores and more secretion of sebum. For some women, this leads to a dull complexion, but production of all this oil blocks pores, causing normal skin bacteria to penetrate further into the skin, thus increasing the chances of acne.

REMEDIES FOR YOUR SKIN DURING PMS
These quick and easy tips will help you if you're facing skin conditions.
If your skin problems are caused by excess oil production, then wiping up this oil regularly or looking for clay face masks will help to reduce the amount of oil in your skin or keep blotting paper with you all the time.
If you have developed skin problems, try not to touch the affected areas too much, even if they are sore or itchy. This will only cause the irritation and inflammation to increase, as well as running the risk of leaving scars and blemishes which you don't want
Drinking plenty of water will keep your skin hydrated. It also helps to flush any toxins which are irritating your skin out of your body. Aside from this, it helps to improve the function of your liver and digestive system, and often the overall health of your body is reflected in your skin.
The symptoms of PMS are different for everyone. Some symptoms can be severe so ensure that you are able to identify them or any serious skin conditions, take care of yourself. And, if you feel that you need to see a Dermatologist immediately.
0