Don't get us wrong… we absolutely love the eye color we have been blessed with! But, in a day and age where anyone can change their, hair color, skin color, etc. Changing your eye color isn't too difficult and doesn't require much… for some painless, harmless, and exotic eye colors, that will kick you eye makeup up a notch… you just need to invest in a good lenses brand!
At Beauty Hooked, we have discovered an eye lenses brand that we think you have to try… at least before you die! Your eye makeup will fleek like anything once you have discovered the wonders that is Solotica…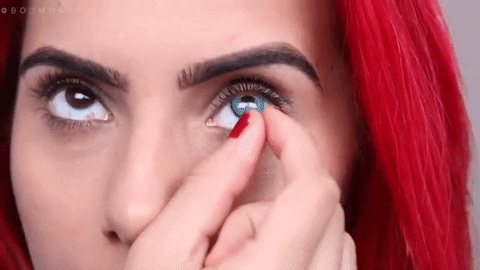 Solotica Lenses? 
Solotica lenses is a UK based brand that specializes in contact lenses. It is known worldwide and its contact lenses are the most natural looking cosmetic contact lenses currently available in the market. If you desire to change your eye color drastically from a deep blue to an emerald green… that can easily happen through the use of Solotica lenses!
Even if I have Dark Eyes?
Yes, even if you have dark eyes, the Solotica contact lenses are perfect for those who want a dramatic change in eye color. Dark eyes are covered amazingly well and the effect will not successfully be achieved through any other type of lens available in the market.
Different Varieties?
Solotica has several different shades you can choose from… the picture below just demonstrates an example of the colors available.
Celebrities even use them!?
Yes, one of our favorite YouTubers 'Laiba Zaid' also more famously known as 'Bodmon Zaid' wears them in the shade 'hidrocor mel' and she even covered a review on them which you can view below!
Where do I Purchase them?
If you're dying to purchase them because we've convinced you, that you HAVE to try them out… hehe, then don't worry your little head.
You can shop for them exclusively online at Shop.BeautyHooked.com by
Didn't you hear!? Your one-stop shop for genuine beauty products has officially arrived… Visit Shop.BeautyHooked.com NOW!
0