Huda Kattan's brand Huda Beauty was criticised for sharing an article shaming a fellow YouTuber's acne scars.The article featured images of Em Ford (@mypaleskinblog), beauty blogger.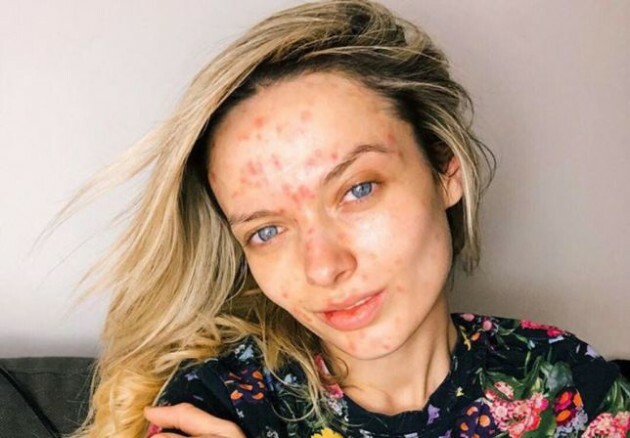 Addressing this in her Instagram Story, Ford said,
Dear @HudaBeauty, I wanted to say thank you for using my #skinpositivity images to tell the world that my face full of scars is worse than active breakouts. And for reinforcing that narrative that anything less than 'flawless' is something we should feel ashamed of, or want to fix and 'get rid of.'

Headlines like that are the reason I receive thousands of emails on a daily and weekly basis from women all over the world. Some of whom are made to feel so ashamed of their skin, it affects every aspect of their lives. And couldn't even dream of enjoying themselves on holiday without applying a full coverage foundation."
Here is our Take on the issue…Every girl is beautiful and makeup must never be used as a tool to hide your real beauty, infact one should use it as a weapon to enhance the existing beauty.Its time we start taking makeup as an art and as a talent, but there is no way a girl should be criticised for revealing her real beauty!
We feel you Ford! And we all face such skin issues at some point in our lives, but that does not make any one of us any less beautiful. Therefore, its time we stick to the No Makeup Makeup Look that feel confident in our own skin.
Here are the products you can use for a No Makeup Look:
Garnier BB Cream Classic for Rs. 799/-(Click HERE to Shop)
Mana Rose Magic Cheek and Lip Tint for Rs. 1,350/-(Click HERE to Shop)
Botanical Wonders Rose & Honey Lip Balm for Rs. 300/-(Click
HERE
to Shop)
"To get updates on our latest beauty news and releases, click on the bell icon above to get notified!

*Disclaimer: All articles published on Beauty Hooked are based on heavy and thorough research by our beauty consultants, makeup artist and experts.  All products recommended have been tried and tested by us personally and only then recommended to you. All these products, at the prices presented, are as of the publication date of the article. Prices presented in the article may vary across retailers in Pakistan depending on the retailer's margin."
0