It is said that a woman's hair is her best accessory, and the most beautiful feature of any woman. If your hair is looking good, your entire look automatically enhances to look ten times better, even if you have no makeup on. What most people don't understand is that your hair is very similar to your skin, so just like it works with skin, if your body is not in good health, your hair will not be in a good condition either and result in hair fall.
So how can you tell if your hair is healthy? According to Dr. Zarqa, who is a gold medalist and a beauty consultant in Anti-aging and Aesthetic, and has been trained from UK, USA, Middle East and Pakistan, "healthy hair is bright in color, full of body and form, and the scalp is free of any kind of disease."
Signs of Hair Fall
At some point in our lives, most of us have gone through this terrible problem of hair fall. The important thing is that, if your hair is falling and becoming lifeless and dull day by day, you have to analyze your overall health first, before you can figure out the root cause of the problem. If your body is not healthy, that would eventually have a detrimental effect on your hair's health. Similarly, if you are using a lot chemicals on your hair, or excessively damaging your hair by too much straightening, blow-drying, or dying, then those could be major causes for your hair fall too.
According to Dr Zarqa, "hair that has received chemical treatments, dyeing, and frequent heat treatments will require conditioning after every shampoo, and some targeted hair treatments to bring it back to life."
Causes of Hair Loss
Did you know, a majority of women in Pakistan are highly deficient in Iron? And, the worst part is that, they are not even aware of this deficiency in them. Around 90% of women are below the level of their minimum requirement of Iron. Therefore, either of Iron deficiency, Copper deficiency or Manganese deficiency will result in making your hair weak, and might lead to hair fall, weak hair or receding hair line. Therefore, it is important that if you are loosing hair, you get a basic blood test done to check what you are lacking in and consult with a good skin and hair specialist on what supplements you should take for it.
How to Prevent Hair fall
1. Replenish Nutrient Deficiency
According to Dr Zarqa, "if the hair follicles have become weak, at this stage, you can do something about it to improve the situation, and to treat the nutrient deficiency in your body. It is recommended that you get a blood test done. If in case, your body has any sort of deficiency you can instantly catch it from the results, and talk to your doctor about getting the right treatment done, before it's too late."
2. Medical Procedures
You can get medical procedures done to improve the health of hair follicles, in which case Mesotherapy is a procedure highly recommended by Dr Zarqa. Mesotherapy is a French technique to stimulate the hair follicles directly, and as a result improve hair growth and health.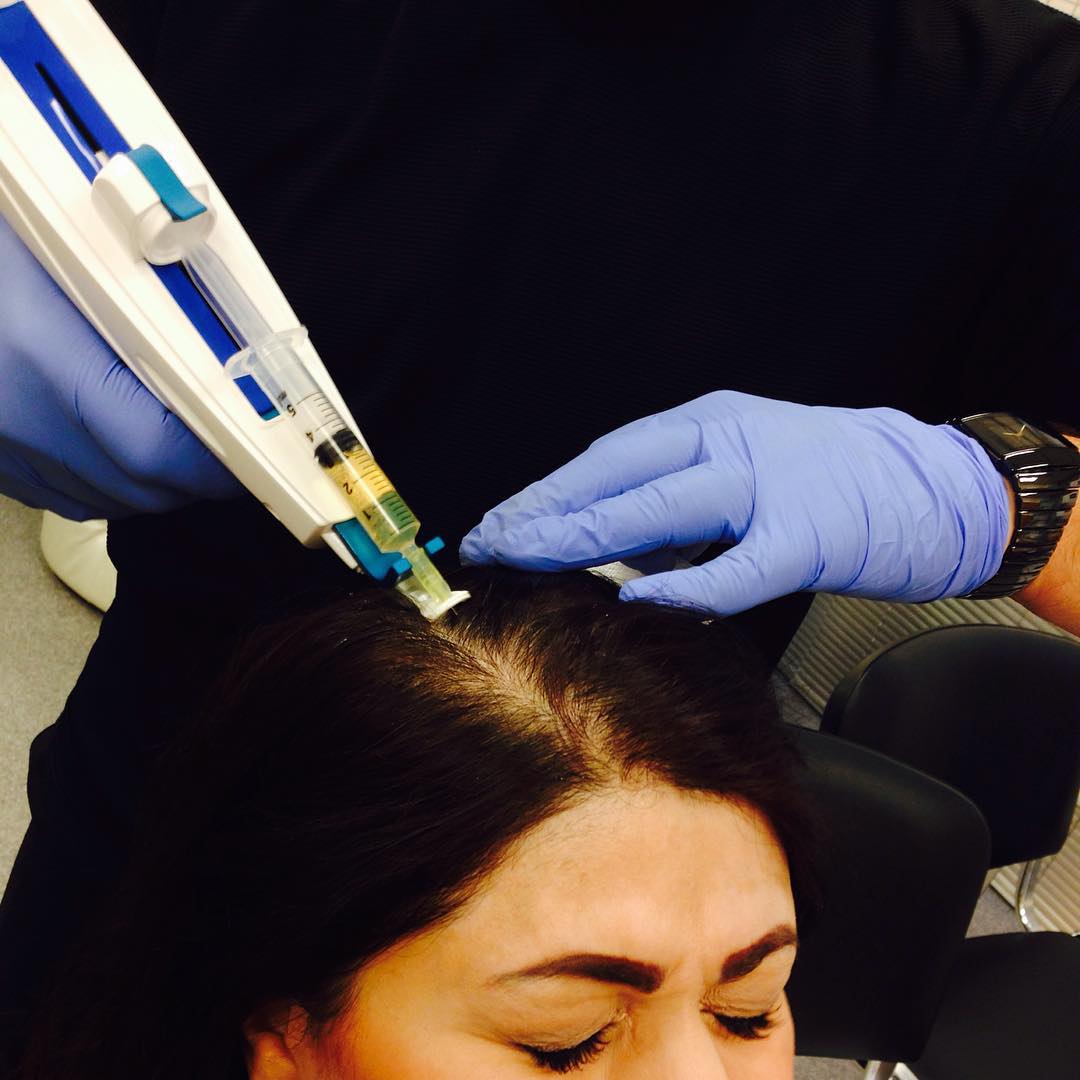 High-frequency therapies, which use mild electric current to stimulate the hair follicles. What it does is that, it improves their blood circulation which gives hair strength, after which, they start becoming thick and robust to bring out better and healthier hair follicles.
PRP (Platelet Rich Plasma)
According to Dr Zarqa, PRP (Platelet Rich Plasma) is also a form of Mesotherapy, which has had very good results on numerous patients in the past, especially for those with excessive hair fall, resulting in hair thinning and bald patches. What happens in this treatment is that blood is taken from the patient, and placed in a centrifugal machine to separate the plasma from the red blood cells. This plasma is then injected into the effected areas when hair fall is excessive. This process stimulated follicles resulting in hair improvement and growth.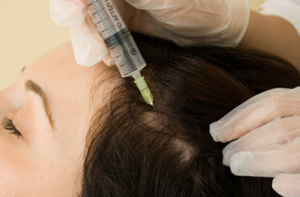 If you turn bald, or have a bald patch, i.e. there is no hair left, then you have no option but to go for hair transplant.
Dr. Zarqa says, " Procedures for hair treatment like high-frequency therapy, Mesotherapy, and PRP are the most popular treatments. Depending on the procedure the cost is Rs. 2,000 per procedure and above. Results for hair regrowth can take up to 4 to 6 weeks to become obvious as it takes that long for hair to grow back."
Things you should start doing today for better hair
Avoid subjecting your hair to frequent drying, styling and chemical treatments

Fine style is good, but frequent salon hair styling is very hurtful and damaging for hair

Wash your hair with mild shampoo to get it free of any dirt and greasiness

Don't rub your hair vigorously while drying it.

A healthy lifestyle is key. Sleep healthy, eat healthily and exercise regularly

"Oiling definitely helps in making the hair and scalp healthy. It is recommended that you do it regularly" -Dr. Zarqa
In short, thinning of hair, reduced hair, and weakening of hair in any area can be reduced with the use of medicated shampoos, lotions, use of multi-vitamins, replacing deficiencies in your blood as well as medical procedures like PRP hair therapy, mesotherapy, and high-frequency therapy.
If you have any questions for our expert Dr Zarqa comment below and we will have it answered for you. Also if you have hair issues we highly recommend you go see Dr Zarqa for a one on one consultation. Call  03222267778, 042-35764112-113 and 35778088.
0