Every year hairstylists give us inspirations to style our hair for different occasions. No matter how perfect your eye make-up or dress, you can't turn the heads if your HAIR are not on point. We are taking some catchy and funky inspirations from MET GALA 2019 and YOU can recreate them. YES!!!
Celebrities from HOLLYWOOD and Beauty Experts from BEAUTY HOOKED can give your hair a totally new look.  Give it a read and recreate these hair looks.
LUCY BOYNTON
Hairstylist Jenny Cho gave actress 'Lucy Boynton's' wavy bob a vibrant shade of blue to give her a fairytale look, and the job was perfectly done. The tulle headband looks utterly gorgeous with subtle beach waves. Beachy Waves are universally adored by celebrities like Blake Lively, Lauren Conrad, Chrissy Teigen.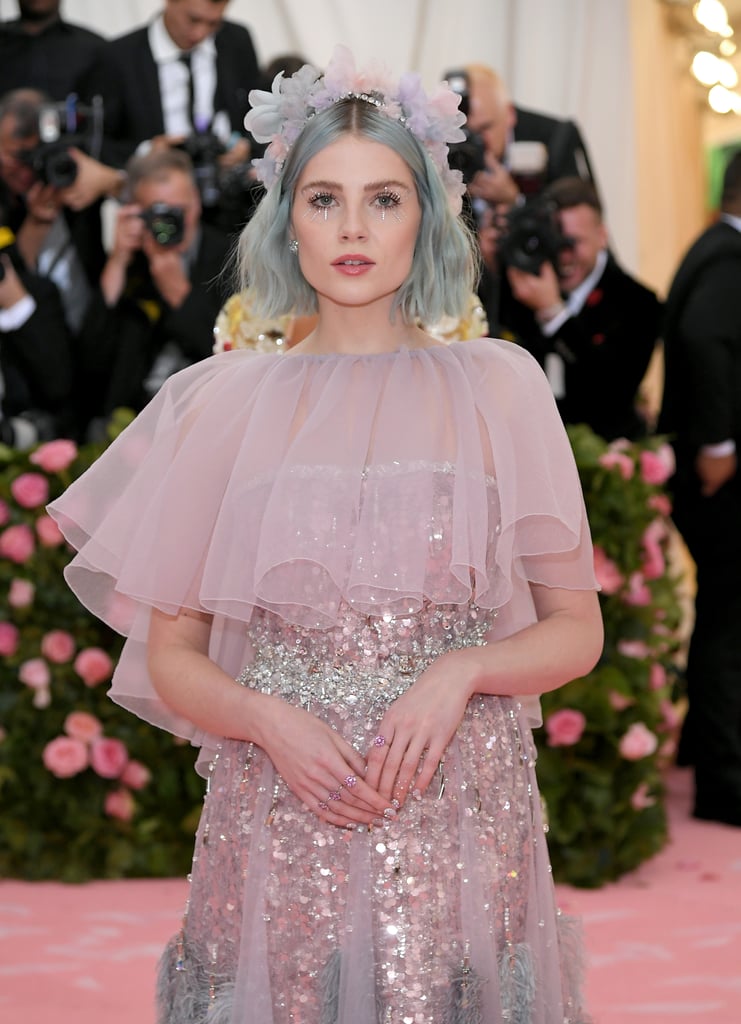 If you want to master perfectly loose waves then you need the right product for your hair. NO more wait! ladies! we have an amazing product for your beachy waves and will surely save you from hassle.
To Shop Remington Ci 53w Shine Therapy Wand (Rs5,400), Click HERE 
DEEPIKA PADUKONE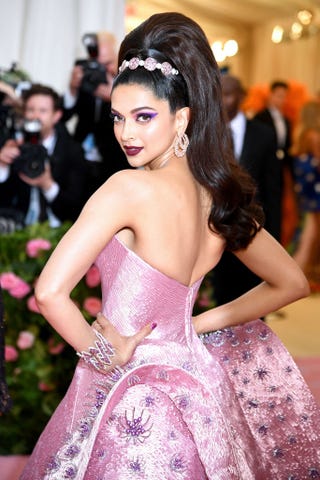 Deepika Padukone managed to channel her inner princess at the Met Gala 2019. Truly, she was out of   the fairy tale book, and looked remarkably stunning in the gown by Zac Posen. Deepika kept her makeup a bit loud and her hairstyle defined. Let's talk about the hairstyle she created and let us tell you a product which will be a life saver for you beauties. Variations in texture sometimes put loose curls in between "straight" and "curly."
Here's an amazing product which will give you long lasting loose curls which will shine throughout your day.
To Shop Remington Air Plates Ceramic Hair Straightener S7412 (Rs8,625), Click HERE
ZOE SALDANA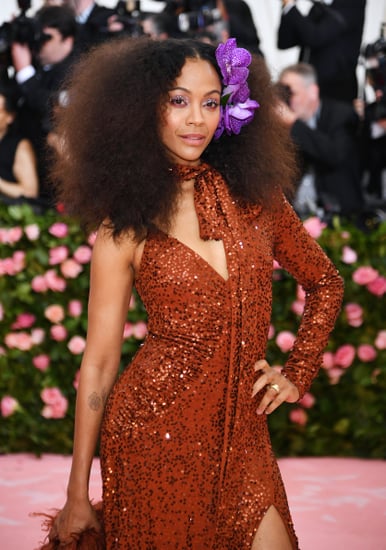 Zoe Saldana set the red carpet on fire at the Met Gala in this fiery orange gown from Michael Kors. Her makeup and hairstyle totally looked chic. All eyes were on Zoe as she stunned with volumized hair do. Her beautiful hairstyle slayed the quote "The Bigger, The Better"!!! She accessorized with a large glittery purple flower in her hair which is complementing her hairstyle big time.
If you want your hair volumized , then we have a product for you. This is a life time investment!!
To SHOP Hair Matters Ultimate Hair Treat Oil (Rs1,600), Click HERE
KACEY MUSGRAVES
Ever wonder what a Barbie would look like in real life? Have a look. Kacey Musgraves rocked her theme with her rendition of the equally iconic Barbie doll, arriving in her own hot pink Mustang. Kacey covered up her signature long dark locks with a blow dry blond wig. Kacey surely knows how to carry this blow dried hairstyle. Blow dries usually beat straight hair and curly ones as well as they give your hair full texture. Here's a product which will change your hair game forever.
To SHOP Remington Ac9096 Silk Hair Dryer Rs7,625, Click HERE

*Disclaimer: All articles published on Beauty Hooked are based on heavy and thorough research by our beauty consultants, makeup artist and experts.  All products recommended have been tried and tested by us personally and only then recommended to you. All these products, at the prices presented, are as of the publication date of the article."
0