Do you ever wish there was a single generic eye makeup lool which suited any lip color shade you chose…? No matter, if your lip color was a dark red or a nude pink… how awesome would a world as such be?
At Beauty Hooked, with the help of our Pro-on-board Iqra Bilal, we were able to pinpoint a singular eye makeup look that matches any lip color shade you try… we can place a bet on it, so go ahead and test the look out! (You are guaranteed to find a lip shade that will suit the lip color)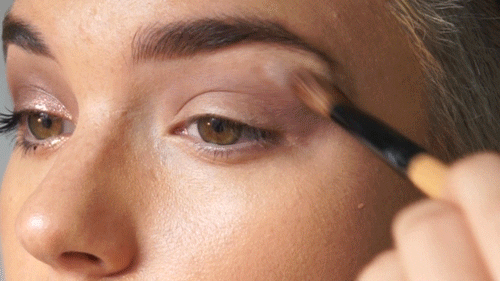 Lipstick Trends for 2018!
– Gloss is making a comeback ladies! Fenty Beauty's Gloss Bomb took the industry by a storm
– A Red lip is a classic, and timeless, and it will forever be trending
– Peach is the new pink!? From Selena Gomez to the models from Fashion Week, everyone is on the bandwagon for those peachy lips….
That's all well and good… but what kind of eye makeup do you attempt with bold lips, nude lips or even lips that are in the middle? Our Pro-on-board Iqra discovered that this eye makeup look pretty much goes with every lip shade!
Iqra Bilal's Product List! 
– Huda Beauty Desert Dusk Palette
– MAC Cosmetics Prep & Prime
– Kylie Cosmetics Lip Kit 
– FentyBeauty Lipstick
– Luscious Cosmetics Contour Kit
– Anastasia Beverly Hills Glow Kit
– Too Faced Cosmetics Blushing Hearts
Here you can view the full eye makeup tutorial!
To check out our previous takeovers by our awesome Pro-on-boards and SUBSCRIBE to our awesome YouTube Channel Click Here! 
Oh, and If you like this pro-on-board as much as we did, then make sure you follow her on her social mediums…
Instagram: glamazingbyiqra
Comment below and let us know which other topics YOU would like us to cover!?
0