As a teenager, you want to be trendy, look your best, and hang out with friends all the time. You're on the cusp of flying over mountains and everything feels just wonderful despite the changes that you are experiencing in your body and their affects on your skin. So, as a teenager, it's essential to take care of yourself so it shows on you, and all you have to worry about is to simply to start with the basics which are guaranteed to transform your looks for rocking teens!
BASIC SKIN CARE TIPS
TLC FOR YOUR SKIN
No matter how trendy you look, but if you're skin is not taken care off, not even your shiny shoes can distract anyone from the dullness on your face. Your teens are more prone to acne due to hormonal changes, therefore it's important to follow a consistent skin regimen. So begin with a CTM routine. Cleanse your face with a good cleanser to wipe the excess oil and impurities, wash your face with a face wash, use a toner (and if you don't know which to use, then you can skip this step) and moisturize your face. Skin results are never instant, hence a you need to be consistent in your morning and night skin care routine, and drink 8 glasses of water a day. And if you want to learn more about skin care, click CTM.
CONCEALER
A concealer can brighten up your look or cover up blemishes. And we know how stressful any teenager's life is nowadays, so use a concealer to cover up any blemishes or hide those dark circles. Remember to pat or dab the concealer into the skin instead of rubbing it.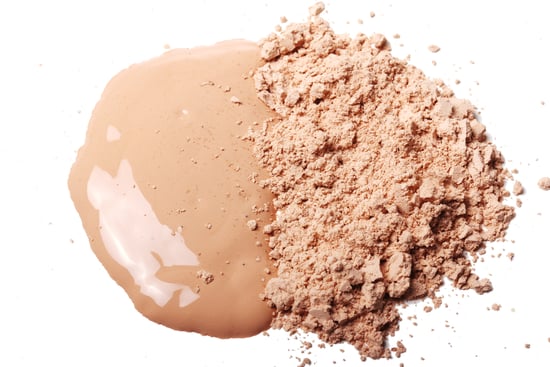 AVOID MAKEUP
Girl's in their teens should completely avoid makeup because they have such fresh and healthy looking skin, so painting their face with products that would make them look over and above their age is something we definitely would not recommend. However, if you want to wear makeup, we suggest that you can add an extra tint of colour on your cheeks to give you a fresh glow or apply Mascara. But say no to foundation or eyeshadows and replace them with a good BB cream.
BASIC HAIR CARE TIPS
HAIR DYES
Harsh chemicals can strip your hair of vital oils so avoid experimenting with your hair in your teens because these trials as fun as they may seem can have severe and long-lasting effects. So, look out for bleaches and peroxides, because they can make your hair brittle and cause split ends.
DIY's
Your hair are your crowning glory so you wouldn't want to tuck them under a had. So, make a habit of organic hair DIY's to take care of that mane.

HAIR PROTECTION
Our environment is polluted with toxins and the air is clogged with fumes of dangerous chemicals, so protect your hair from such external factors, most importantly, UV rays. Wear a scarf if you will, or a trendy hat when you're going out in the day or will be exposed to sunlight more than usual. Also, you can purchase hair or climate protecting products. Moreover, avoid using hair straighteners regularly and apply a heat protectant before using it.
Your teenage years are going to be best years of your life, so live them up. Love your life and keep smiling to glow like a pro!