We all have smile lines… unless you are someone who NEVER smiles.
As we age, we tend to get lines in the form of wrinkles around the sides of our nose, which proceed towards our mouth and these are known as smile lines, which are also known as doll lines or a nasolabial crease.
In the long run, these lines regularly transform into more profound facial wrinkles, which shouldn't appear when you're not smiling, smile lines are wrinkles that are visible even the muscle is not in motion.
But don't worry!
At Beauty Hooked, we've come up with different ways that you can battle these undesired indications of maturing.
What are the causes of Smile Lines?
The common causes of smile lines can be a combination of the following:
Loss of skin elasticity
Reduction in facial fat (is a common side effect of aging)
Exposure to too much sunlight
Genetics (Here's a chance to blame your parents) can
Loosening ligaments around the mouth and chin
Some simple Pre-cautions to prevent Smile Lines: 
Avoid being in sunlight for longer periods
Consuming foods that are rich in antioxidants
Try quitting smoking… (it's not good for your hair, or your skin or your lungs)
Try using organic skin products
Avoid drinking excessive amounts of alcohol
Topical Treatments: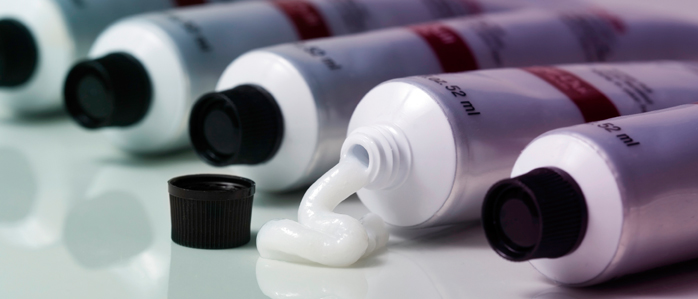 There are numerous topical products available on the market that are intended to reduce such wrinkles and prevent extra lines from shaping on your face.
Collagen Boosting Ingredients
Collagen boosting ingredients such as retinol or peptides work great in reducing the smile lines.
Make sure are prescribed these by a certified dermatologist.
Dermatological Treatments:
1. Botox
Botox is a surgical solution which is conducted by professionally trained dermatologists.
It gives instant results in 3 to 4 days and it lasts for around 4 months.
Botox is the best solution if you want quick results and if you have the funds to get it done.
But Botox is a short-term treatment.
You will need to maintain results by having botox sessions every now and then.
Botox is the best for wrinkles which are only visible when the muscle is in motion.
2. Fillers
Facial Fillers is another method to instantly get rid of those smile lines.
Fillers could be considered better than Botox because fillers are ideal to get rid of these smile lines because fillers plump up these folds of the smile lines to give a smooth look for around 12 months.
Hyaluronic Acid
Hyaluronic acid is the main ingredient in the fillers. It has the ability to quickly absorb into your skin.
The benefit of Hyaluronic acid is the ability to have it removed easily.
Using products with hyaluronic acids such as facial creams and serums will help you prevent the appearance of smiles lines.
3. Fat Transfer
Fat transfer is a minor surgical procedure where fat is obtained from a part of the body and is injected into the deep regions of the smile lines.
This way, fats are restored in the smile lines region, giving a smooth skin effect once again.
However, Fat Transfer could require several sittings to get the desired result and some of the side effects include bruising and swelling which can last for several hours or even up to 2 or 3 days.
4. Collagen Injections
If you have healthy skin then you have natural levels of collagen that keep those wrinkles away.
But, as you age your collagen production decreases which results in those deep smile lines.
Collagen injections are a direct solution for restoring your skin to youthful looking skin.
Collagen injections give instant results which last for up to 9 or 12 months.
5. Laser Resurfacing
Laser resurfacing is also a treatment offered by dermatologists by using fractional laser technology, where the skin's uppermost layer is resurfaced resulting in a stimulation of collagen which decreases the appearance of smile lines incredibly.
However, laser resurfacing is the solution for smile lines that are not much deep.
The results are not quick but they are very long-lasting.
6. Microdermabrasion
Microdermabrasion is a method which involves the dead skin cell layer surgically being removed, resulting in smooth lines around your nose and your lips with a radiant complexion.
The results are not instant but they are very long-lasting, however, there will be some side effects such as swelling and bruises but they are temporary.
Natural Remedies for treating smile lines:
If you don't believe in surgical treatments, then these remedies are for you…
1. Weight Maintenance
An important factor that affects your smile lines is to maintain a healthy weight.
2. Hydration
Keeping your skin hydrated is ESSENTIAL!
It will reduce the appearance of your smile lines and help decrease the appearance of the wrinkles around your lips.
And your facial skin will thank you for it, you'll notice it.
3. Facial Exercises
Facial activities are an awesome way to reduce the appearance of those smile lines.
Exercise 1
Place the pointers, inside the sides of your mouth in a snare like position and gently force your cheeks outwards in an even position (up to a fourth of an inch.)
Hold this position for a few seconds and gradually draw the sides of your mouth back towards each other, using the protection of your fingers.
Repeat this 20 times.
Exercise 2
Place the tips of your finger over your smile lines and solidly apply your weight, at that exact point, grin as widely possible.
Hold this position for around five seconds.
You should repeat this around 30 times.
Here's a video that we found immensely helpful by 'VitaTree VitaLife Show', you can follow their YouTube channel here. 
Comment below and let us know if YOU have any other topics you would like us to guide you on. 
0