Eyes without fake eyelashes are like a cake without frosting… especially if you're wearing dramatic eyeshadow! Sometimes your mascara isn't enough for volumizing, dramatic and lengthy eyelash effect that you desire.
Seriously we're ever so thankful for the creator of fake eyelashes! Our makeup looks just aren't complete without fake eyelashes. And in today's world, there are just several options to choose from…
At Beauty Hooked, we've compiled with the ultimate guide to fake eye-lashes! We've put together a list of the best of the best fake eyelashes that are available locally and inter-LASH-ionally.
Which Eyelashes are Best-Suited for My Eye Shape?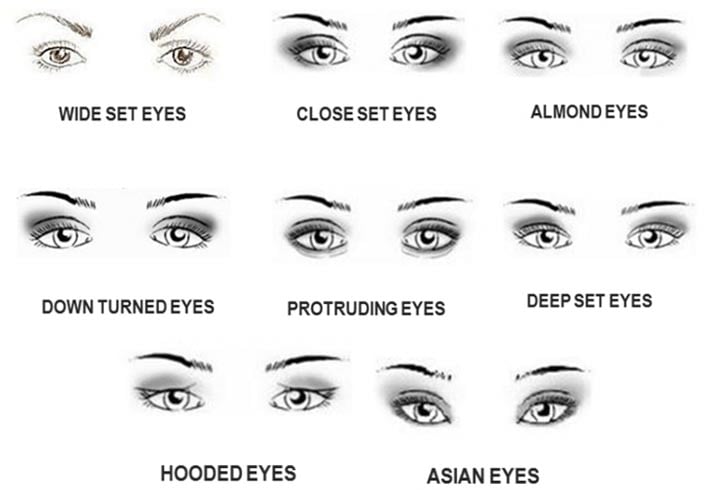 Almond Eyes – To check if you have almond eyes, look straight in the mirror, and if your irises disappear into your upper and lower lids, then it means you have almond eyes.
So, go for false lashes which are evenly distributed.
Deep-set eyes – If you have a prominent brow bone, your eyes are set deeper into your head.
So, go for false lashes which are longer in length at the center of the lash, are the best ones for your eye shape.
Downturned eyes – If the outer corners of your eyes are drawing downwards, then that means you have downturned eyes.
So, go for false lashes that are shorter along its length but longer in the outer corners. They will instantly lift your eyes, giving them the illusion of appearing bigger.
Hooded eyes – If the crease on your eyelid isn't visible, then you have hooded eyes.
So, go for false lashes that are thin and are short in length.
Prominent eyes –  If you have prominent eyes with the top of your eyelids popping out in the eye socket area, you have to balance your top lashes with the false lashes.
So, go for false lashes that are shorter in the inner corner and longer from the mid to the other end.
How to Apply Fake Eyelashes?
Applying fake eyelashes is not that difficult a task, trust us!
You just need a little bit of determination and motivation, and of course some fake lashes and glue.
We have the ultimate guide to applying fake eyelashes, so read below:
How to Apply False Lashes
STEP 1: Remove From The Box
First of all, you have to identify the left and right lashes because mostly they're not marked. For this, hold the packing under your nose, so that the lashes are facing outwards.
*Pro Tip: Always remove the false lashes by peeling them off from the outer edge, and not from the inner corner.
Step 2: Measure The Lashes to match the size of your eyes
Place the ash along your lash line to see if you need to trim to match your eye's shape. The starting point is where your natural eyelashes begin. If you don't size them properly, it might irritate your eyes because they could be too close to the inner corner of your eyes. Now count 2-4 lashes inwards from the outer corner to mark the end of strip lashes and then trim them with a pair of scissors. You have to trim because, hanging-over lashes pull your eyes down.
Step 3: Trim The Lashes To Size
Trim your lashes from the outside edge. If you cut from the other side, you may mistakenly cut some of the other lashes that you wanted to keep.
Step 4: Apply the Glue
Put a thin layer of glue along the vein of the lash, starting from one corner to the other. Then, swivel it for a bit so that the glue becomes tacky before the application.
Step 5: Apply the Lashes
Finally, the main part is here!! You have to be extra careful while doing this step, because if done wrongly your whole look might get disturbed. So, gently place the strip lashes where the natural bulk of eyelashes begin. Now, look down and press the strip lash against your lash line in the center, the outer edge and then the inner corner.
Step 6: Bond The Lashes
The next step is to make sure that your natural lashes stick with the false lashes. So, for this push your natural lashes and the false lashes together with a mascara, so they set well. Then, pinch the strip lash down with the natural lashes so that there would be no strip of skin left, between your lashes and the false lashes.
Step 7: Uplift
Finish the process by gently pushing against the edge of the inner lash line to create an uplift to your lashes.
Locally Available Eyelash Brands 
The lashes mentioned here, are EASILY available in Pakistan and the best part?
They're not even that expensive and they are of super high-quality!
Our personal favorites from this list are:
1. Zhoosh Premium Mink Lashes
We were lucky enough to attend the launch of Zhoosh Lashes. Click here to read our full article on the experience and how we feel about the lashes.
Price: Rs. 1,950/
Purchase them here!
2. Co-Natural Lashes 
Price: Rs. 920/
Purchase them here!
Golden Rose False Eyelashes
Price: Rs. 1445/
Purchase them here!
Eye Lash Glue
Zhoosh Sticky Situation Dark
Price: Rs. 750/
Purchase it here!

You are ready to flaunt your eyelashes like a diva.
Want to know more???
Eyelash Hacks 
Here is an awesome video showing some of the best fake eyelash hacks!
It has been shared by YouTuber & Beauty Blogger 'Tina Yong'.
Follow her on her YouTube Channel here. 
Want our experts to help you with any other product or beauty information under the sun? Ask us in the comments below!
*Disclaimer: All articles published on Beauty Hooked are based on heavy and thorough research by our beauty consultants, makeup artist and experts. All products recommended have been tried and tested by us personally and only then recommended to you. All these products, at the prices presented, are as of the publication date of the article. Prices presented in the article may vary across retailers in Pakistan depending on the retailer's margin."
0