Bacne? Yes, it's not the name of an all boy band… Unfortunately, we live in a time period where bacne is a legitimate thing and it's nothing to be ashamed of… What is exactly is this "bacne" we're referring to…? And how can you get rid of it?
'Back acne' or bacne is acne on your back, just like chestne… but we'll cover that some other day! Unlike normal acne that you can cover with the power of makeup… it wouldn't make sense to slather foundation on your back… (We mean, who even does that!?)
And you probably don't even notice it until it's time for sari season again… and your outfit consists of a backless choli…  At Beauty Hooked we believe that most of you shouldn't even care if you have pimples on your back, like who is going to actually care!? But, if you're a self-conscious gal, and wish to get rid of this supposed "bacne"… then keep reading!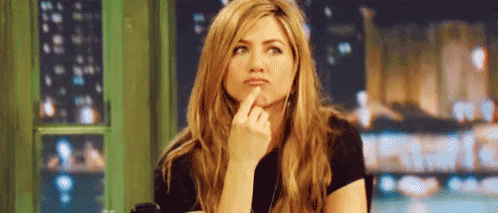 Bacne occurs when the pores deep down your back clog up with dirt, oil, dust, etc. This could happen due to several reasons such as sweaty clothes, hair follicles in the back can trap sweat and bacteria which causes those breakouts…
What to do?
A lot of people claim this technique as the ultimate savior…!
Try and use a body wash that contains either antioxidants  or multivitamins…  However, you should remember to always attempt a test patch before going all in.
Wash your body after you've rinsed out your conditioner as the residue can clog up your pores and cause bacne too!
Wear clean and dry clothes after you have showered.
1.MANA CLARITY BODY CREAM(Rs.699)
Mana Beauty Spirit's Clarity Cream Anti Oxidant & Multi Vitamin Formula is a refreshing moisturizer designed to combat all of life's daily stresses. Offering deep hydration delivered from its moisture binding properties it helps maintain suppleness and a youthful skin. It has active vitamins and essential oils that help to fight against pollution, dehydration, fatigue and stress, leaving the skin fresh and free from any pollutants.
MANA CLARITY BODY CREAM(Rs.699)
To shop(Click Here)
2.AURA CRAFT PARADISE BODY WASH(Rs600)
This  is a rejuvenating body wash contains Apple Essential Oil, which reawakens tired complexion and gives a lasting deodorizing effect while Aloe Vera, an antimicrobial and an anti-inflammatory agent, kills bacteria and reduces skin inflammation and itchiness, which makes it an excellent body wash if you are suffering from bacne. It also has Sweet Almond Oil, Castor Oil, Coconut Oil, Olive Oil, Sunflower Oil, Aloe Vera, Apple Essential Oil. These oils nourish the skin and also prevent darkening due to dryness or aging.
AURA CRAFT PARADISE BODY WASH(Rs600)
To shop(Click HERE)
3. THE BODY SHOP TEA TREE SQUEAKY CLEAN SCRUB(Rs2,050)
This scrub is infused with pure organic tea tree oil our Tea Tree Squeaky Clean Scrub is a daily facial exfoliator perfect for blemished skin. Biodegradable bursting micro-beads gently buff the skin surface, removing impurities and dead skin cells for skin that feels smooth and appears more clear and shine-free. It has purifying  propertied because the tea tree oil is a biodegradable exfoliators3
THE BODY SHOP TEA TREE SQUEAKY CLEAN SCRUB(Rs2,050)
To shop(Click HERE to Buy)
Comment below and let us know which other topics YOU would like us to cover?
0