We've all had a bad hair day whether we like it or not, it's the most unfortunate and untimely thing that happens to  all of us. Maybe you slept with your hair tied in a knot and woke up like a mess, or maybe it was the humid weather that made your hair look like hydrated broom. We all know that having a dreadful hair day is not an easy fix, but when you have to go out and are having a bad hair day then there are some ways to disguise that look.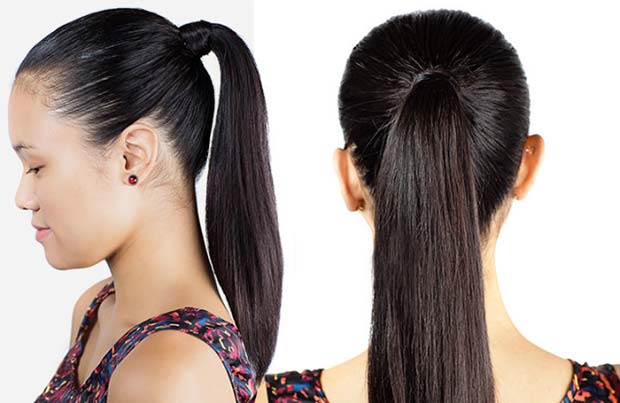 1- PONYTAILS
Its true how a simple ponytail can fix everything because its so versatile that it can be worn anywhere. You can opt for a classy and slick ponytail at work and a high and messy ponytail if you have a night out. Its an absolute life-saver.
2- DRY SHAMPOO
Trust us, it simply works wonders! When you're having a bad hair day, normally one side of your hair that you dont normally wear everyday has more volume than the usual left aside flick. So try changing sides and spray some dry shampoo on your hair for that added oomph and volume.
3- BRAID IT
The easiest way to hide dreadful locks is a loose side-swept braid because braids tend to hold hair better and they look trendy no matter what the condition of your hair is – greasy or unwashed etc.
4- SHAMPOO THE FRONT OF YOUR HAIR
To keep the oil balance on your scalp, wash the front section of your hair only. Give it a quick blow out, and no one will realize you had a bad hair day. Its the perfect illusion!
5- MESSY BUN
With unwashed hair it is probably best to avoid over-styling, as it might take too much time and may not come out great. Its tried and tested, so the messy bun is the perfect look. The whole purpose of the messy bun is for it to not look perfect. If you want to create more angle, style your bun with big glasses or large hoops!
So, whenever you find your hair in super bad condition or unable to style them because you have to leave the house in the next 10 minutes, then be prepared to carry one of these hairdo's. They are going to save you from looking dull because if you have the perfect hairdo, then you've got it all handled!
0