Lip balms can be really fun to play with if the formula is extra moisturizing and  smells great too! It makes a perfect recipe to light up your day and the feeling is literally out of this world. After all, who doesn't want super moisturized lips that look as delicate and attractive as the petals of a rose.
Botanical Wonders Rose & Honey Lip Balm for Rs. 300/-
A  tinted lip balm that moisturizes the lips
Leaves a rosy tint
Includes Rose essence, honey, Almond oil and beeswax.
Beeswax is a natural skin moisturizer
Vitamin E from the almond oil helps to keep the lips supple and youthful.
Rose and honey hydrate the lips
To Shop(Click HERE)
Conatural Lip Balm for Rs. 285/-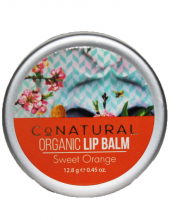 Makes the lips smooth and supple
It has Beeswax, Vitamin E and Shea Butter
Forms a flexible barrier that shields lips from the sun, wind and cold
Makes the lips looking pouty and smelling great all day
Can be applied underneath lipstick for added moisture.
To Shop(Click HERE)
Rimmel Cosmetic Color Rush Lip Balm for Rs. 1,065/-
Long lasting formula
Extremely pigmented
Available in a variety of yummy shades to choose from
Moisturizing Properties
To Shop(Click HERE)
Now you are just these lip balms away from ultra moisturized lips. Let us know your thoughts in the comments.
"To get updates on our latest beauty news and releases, click on the bell icon above to get notified!

*Disclaimer: All articles published on Beauty Hooked are based on heavy and thorough research by our beauty consultants, makeup artist and experts.  All products recommended have been tried and tested by us personally and only then recommended to you. All these products, at the prices presented, are as of the publication date of the article. Prices presented in the article may vary across retailers in Pakistan depending on the retailer's margin."
0