Sunday, it's the last day of the week and we're guessing, like us, the majority of you desire to spend it relaxing, catching up on your sleep, resting etc. On Sunday, most people prefer to stay at home… and if you are planning to as well! You should definitely try some of these ways you could spend pampering yourself, and ensuring the rest of the week is bearable from your part!
1. Apply Hair Oil 
Why not nourish your hair with some oil?
Not sure which type of oil would be best suited for your hair…?
Click here to read our complete guide to Hair Oil!
2. Apply a Hair Mask

Just as you would love your skin, your hair needs some love too! Applying a hair mask can be successful for achieving shinier, silkier, healthier, hydrated hair (and more!)
Click here to read our ultimate suggestions for Hair Masks!
3. Apply a Face Mask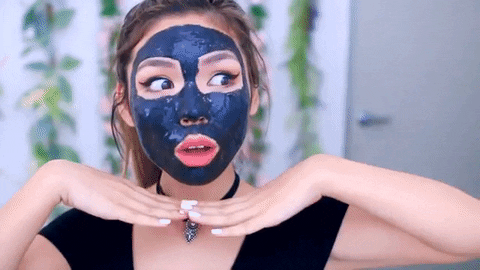 Feed Your Face… not literally, aha, just feed your skin, by applying a mask with the right nutrients to nourish your skin!
Click here to read our full guide for face masks!
4. Apply a Hands & Feet Mask 
Most of us end up neglecting our feet and our hands, as you would apply a mask to your hair and face, the same logic applies to your hands and feet!
5. Take a Longggg Bath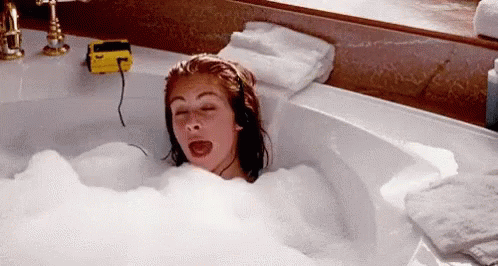 Release your stress from the week just past, with a nice, warm, bath… enjoy some music of your choice while you're at it, and relax those muscles girl!
6. Visit a Spa
If you work, then you probably don't get time to visit a spa very often…
Leave your worries behind and book a spa day to pamper the heck out of yourself… after all, you deserve it!
(OH, and if you book through Beauty Hooked, you get a nifty discount, hehe)
We'll just leave the link here, in case you want to book…
7. Wash your Makeup Brushes
You probably neglect this task for weeks, when it should be on the top of your TO-DO list! Washing your makeup brushes will help prevent any unnecessary interaction with bacteria, germs, and dust from your makeup brushes!
8. Paint Your Nails
Whether it's your hands or feet, they will instantly look ten times cuter with some paint on… Here's a thought: Paint those nails girl!
Click here to read our ultimate guide to which nail polish brands you could use!
9. Rock a No Makeup Look
The feeling of having no makeup on can NOT be bought, trust us! Forget, all the people who think you're ill or depressed, or zombie-like without makeup… Haters gonna hate.
Let your skin have a breather, and your skin will seriously thank you on Monday!
(Oh, and you can thank us on Tuesday, hehe)
10. Follow a proper Skin Regime…
Wash, Cleanse, Tone, Exfoliate, Moisturise your face… Don't be lazy, you've had some time to relax, so pamper your skin properly!
Click here for a complete guide for flawless skin!
Comment below and let us know which other topics would YOU like us to cover?
0