If you're reading this article because of the title, then Congratulations! Because then you are probably hitched or in the process of getting hitched… (And even if you aren't, don't worry, you will get hitched someday) And for that big day, there are certain DO's & DON'TS that no one really discusses…
As much as you wouldn't like to give a darn on your big day, as you're marrying the love of your life and there's nothing more you want… Don't give the aunties a reason to hate, especially on your big day…
At Beauty Hooked, we're here to guide you through every step of the way, with the help of our awesome Pro-on-board Hina Shah from Hina Shah Makeup Lounge, so your big day's beauty needs are perfection!
DO'S:

 
1. DO apply your perfume to your pulse points before applying makeup!
Yes, everyone loves to smell nice, wedding or no wedding… and, of course, you want to smell special on your big day… Just remember to apply it before your makeup (Otherwise, your foundation might become blotchy)
2. DO keep mouth freshener with you!
Spray that lifesaver, every now and then, as a flock of guests will be attacking you with conversation non-stop!
3. DO wear tights to be on the safe side!
Yes, yes we know your Shaadi lenga is the dream lenga you always wanted… and it has the perfect blend of beads and embroidery… but underneath all that heavy work it can get a little itchy and sweaty for your legs… so the best solution towards this would be to wear some plain, cotton leggings underneath.
4. DO wear waterproof mascara as you will tend to tear up…
It has become a ritual for the bride to cry on her wedding day… you're bound to tear up with emotions while walking away from your family with your new bae… so it'd be best if you don't have droopy, panda eyes in the midst of it.
5. DO Wear lots of setting spray as its going to be a long night…
All those heavy layers of makeup are going to need a real treat to ensure they last perfectly all night…
Read our full guide to setting sprays here!
DON'TS: 
6. DON'T drink your drink without a straw as your lipstick will get ruined…
You don't want to look like Miranda Sings on your big day… use a straw to sip any liquids you may desire.
7. DON'T experiment with your hair on the day of your wedding
If you're That beehive bun that you always admired, but never really got the chance to try it on yourself…
Your big day isn't the time for you to experiment with your hair…
Make sure you are pre-organised, book your hair stylist in advance if you're getting your hair professionally done…
If you'd like to book Hina Shah's Makeup lounge, click here!
8. DON'T experiment with your makeup regime 
If you're wondering, how blue lipstick would suit you… snap out of it! Your wedding day isn't the day you need to find out if blue lipstick would suit you…
Just remember one thing… you need to be photographed the entire event!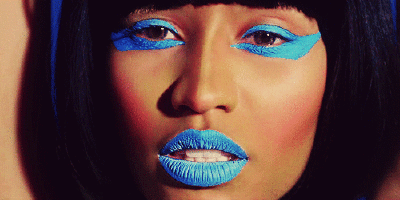 9. DON'T Mess up your skincare regime!
Don't start experimenting with new products on the actual day or even days before your big day…
Our skin is extremely sensitive and it doesn't take long for it to start reacting to newer products!
10. DON'T Panic and try to enjoy your big day as you only get married once!
Don't stress, panic, or worry… as it will only turn you into a bridezilla! And trust us, no one wants that…
You get married once (or aim to at least), therefore you should try and make the most of your big day! There are no shortcuts to having fun, all you need is your bae, your friends and family, some awesome music, and, of course, some good food to make the most of your big day!
For a full personalized consultancy with Hina Shah from Hina Shah's Makeup Lounge call 0321 6147566 or click here to book her services! 
Comment below and let us know which other topics YOU would like us to cover?
0